News Release Archives
Note that the releases are accurate at the time of publication but may be subject to change without notice.
FOR IMMEDIATE RELEASE No.2864
Mitsubishi Electric to Strengthen FA Product Services in Ahmedabad, India
Ahmedabad FA Center to support Japanese manufacturers
TOKYO, September 2, 2014
-
Mitsubishi Electric Corporation
(TOKYO: 6503) announced today that Mitsubishi Electric India Pvt. Ltd. has begun operating, effective immediately, a new center to provide factory-automation (FA) services in Ahmedabad with the Indian state of Gujarat, where a large number of Japanese manufacturing companies in need of FA services are operating. The Ahmedabad FA Center will support the ongoing expansion of Mitsubishi Electric's FA business in India, which is targeting sales of 8.9 billion INR, or 146 million USD, by the fiscal year ending in March 2016.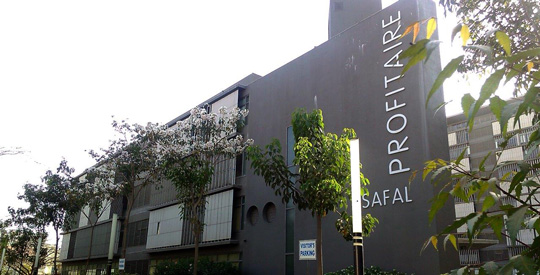 India Ahmedabad FA Center office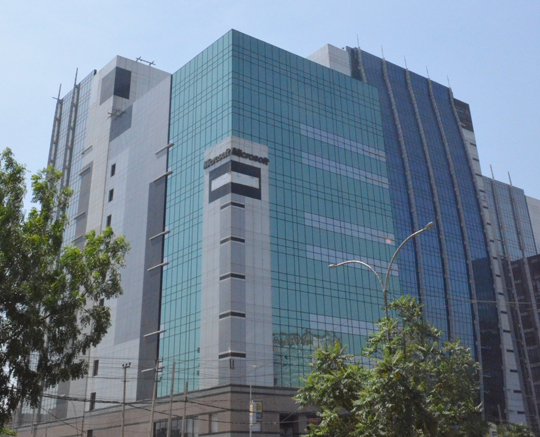 DLF building, location of
Mitsubishi Electric India HQ
The Center will offer FA product training, technical consultation, solutions and training support for the engineering personnel of its customers. FA product servicing operations in the Gujarat area had been handled by the Pune FA Center, which was established in January 2012, and by local partners. The Ahmedabad FA Center, one of five such centers that Mitsubishi Electric now has in India, will provide faster, higher quality local services than ever before.

Ahmedabad, which has a robust economy and substantial infrastructure, is aggressively attracting outside investment. The area's increasing number of Japanese manufacturers and automotive companies in general are envisioned stimulating demand for FA products and a wide range of related services.

Ahmedabad FA Center
Location
B/4, 3rd Floor, SAFAL, Profitaire, Corporate Road, Prahaladnagar, Satellite, Ahmedabad, Gujarat
Start of operations
September 5, 2014
Employees
4
Business
Engineering services, consulting, training and solutions
Target FA products
Programmable logic controllers and numerical controllers, inverters,
servo motors, graphic operation terminals and robots
Languages
English, Gujerati, Hindi and Japanese
Mitsubishi Electric India Pvt. Ltd.
President
Makoto Kitai
Headquarters
2nd Floor, Tower A & B, Cyber Greens, DLF Cyber City, DLF Phase-Ⅲ, Gurgaon-122 022
Ownership
Mitsubishi Electric Asia Pte Ltd.: 70%,
Mitsubishi Electric Corporation : 30%
Paid-in capital
2.72 billion INR (approximately 44 million USD)
Established
September 21, 2010
Employees
608
Business
Industrial automation (sales, engineering services and integration); Support for air conditioning and infrastructure; Marketing, including market research and Setting up sales networks and managing distributors