News Release Archives
Note that the releases are accurate at the time of publication but may be subject to change without notice.
FOR IMMEDIATE RELEASE No. 2950
Mitsubishi Electric New Facility in Thailand to Promote Cooling Technology Education and More Innovative Energy Solutions
New facility showcases company's leadership in and commitment to eco-friendly technology
TOKYO, August 4, 2015
-
Mitsubishi Electric Corporation
announced today that Mitsubishi Electric Kang Yong Watana Co., Ltd. (MKY), a Thai-based subsidiary, has invested over 400 million baht, or about US$12 million, in a new training center that will strengthen human resources development in advanced equipment for housing and commercial buildings, including air-conditioning, home-appliance and housing systems. The Advance & Innovation Center (AI Center) is scheduled to start operating on August 17 in Bangkok.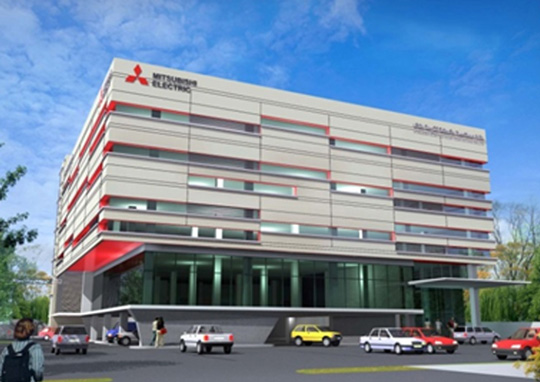 Rendition of new training center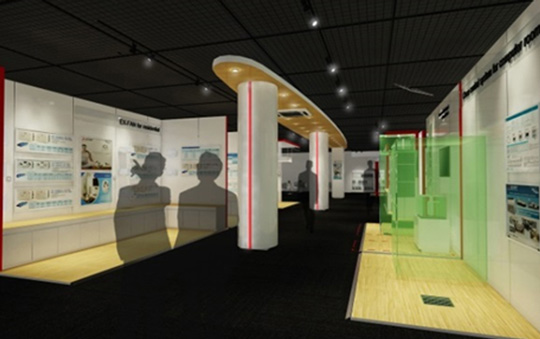 The AI Center, a five story building on a 7,700-square-meter property, includes four product-training rooms, a meeting space, and the Advance & Innovation Gallery (AI Gallery), which will enable visitors to experience demonstrations and trial operation of products in five categories; air conditioning systems, ventilation and air circulation, water and sanitation, lighting and renewable energy, and electrical home appliances.

"Since the establishment of our company, in 1971, we have earned the trust of local customers as a market leader in air conditioning and home appliances." said Mr. Yasushi Moriyama, Managing Director of MKY. "As the demand for eco-friendly products continues to accelerate, we will utilize our facility to educate people on the latest innovations and technology toward our 50th anniversary in 2021."

MKY looks forward to leveraging the resources of its new AI Center to strengthen its initiatives for human resource development and total solution business.