News Release Archives
Note that the releases are accurate at the time of publication but may be subject to change without notice.
FOR IMMEDIATE RELEASE No. 2988
Mitsubishi Electric Strengthens Traction Transformer Business in Europe With IRIS Certification
First Japanese firm to receive certification for traction transformers
TOKYO, January 28, 2016
-
Mitsubishi Electric Corporation
(TOKYO: 6503) announced today that it has received the International Railway Industry Standard (IRIS) certification for its traction transformers. Mitsubishi Electric is the first Japanese manufacturer to be awarded an IRIS certification for traction transformers, which was issued by Lloyd's Register Quality Assurance Limited, the official IRIS certification body in Japan. Mitsubishi Electric will now leverage the certification to accelerate its traction transformer business, especially in Europe.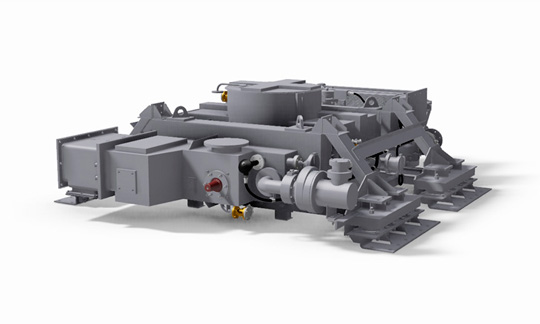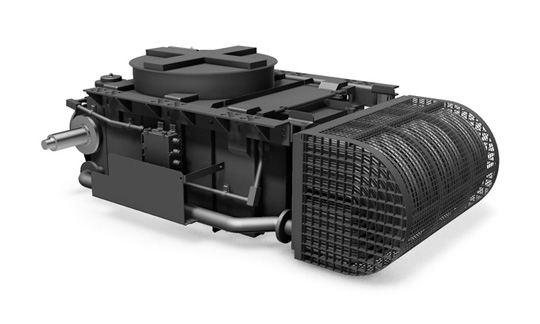 Naturally air-cooled model
The IRIS, established in 2006 by the European Rail Industry (UNIFE), as a globally recognized standard unique to the railway sector, defines specific requirements for the business systems of suppliers.

The traction transformer, installed on an AC-drive railcar, supplies power from a pantograph to the main circuit systems of the driving railcar and separately to auxiliary circuits for sub-systems, such as air-conditioners.

An expansion in overall global demand is forecasted in the railway industry. Construction plans are underway for high-speed railways in numerous countries, and the demand for infrastructure in emerging countries is increasing. Mitsubishi Electric as an IRIS-certified company for traction transformers, intends to strengthen its global transportation business, especially in Europe. It is targeting sales of approximately US$ 174 million in the European market by the fiscal year ending March 2021.