Social Welfare
Visit to Orphanage and Basic Supplies Donation
On February 18, 2014, Laguna Auto-Parts Manufacturing Corporation (LAMCOR)'s Environmental Management Systems (EMS) Donation and Recycling Committee visited Mother Caterina Roncalli Shelter Home, an orphanage with 21 residents. This orphanage is managed by an Italian nun, who is supported by other nuns and volunteers, and they sustain their humanitarian operations through donations. LAMCOR's group of volunteers played games with the children and in return was entertained by the children's song and dance numbers. After their performance, the children enjoyed snacks provided by the committee. In addition, the volunteers brought basic supplies such as rice, milk, noodles, canned goods, and toiletries.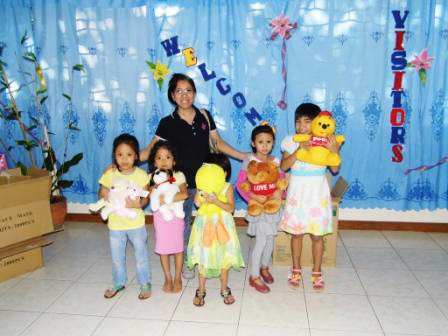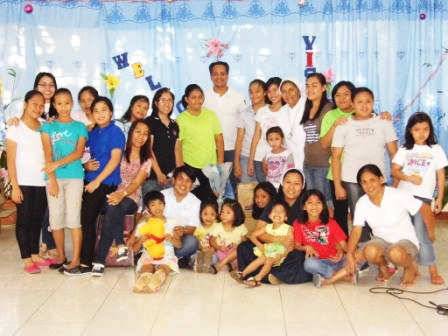 Social Welfare
Gifts for Elderly with Disabilities
LAMCOR's CSR activities include a gift-giving program. In the spirit of the coming Christmas season, LAMCOR's EMS Donation and Recycling Committee visited Bahay ni Maria (House of Mary), a home for the elderly where 25 patients with disabilities are being cared for by local nuns, on December 18, 2013. The group of volunteers gave early Christmas gifts to the patients, and brought them snacks from a well-known restaurant chain in the Philippines.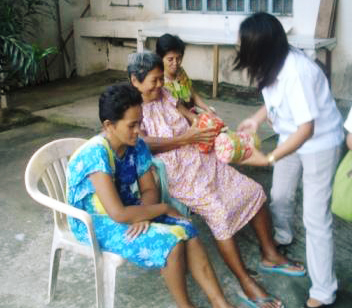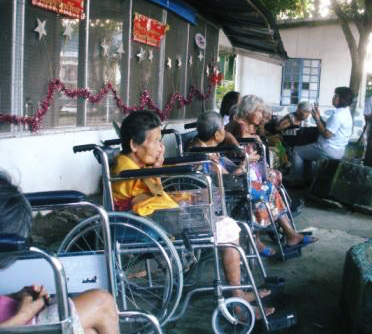 Social Welfare
School Supplies Donation
LAMCOR collaborated with a mountaineering group named Sakat, some of whose members are also LAMCOR employees, in order to donate school supplies. The activity is conducted annually, and for four consecutive years the beneficiary school has been Cagsiay Elementary School, which is located in the Quezon Province. In May 2013, pupils were provided basic educational necessities such as notebooks, paper, pencils, ballpoint pens, and umbrellas.