MELSEC-QS/WS Series
The concept of safety is shifting from "zero accidents" to "zero risk".

MELSEC Safety provides visualization of safety information, realizes safety control and boosting productivity.
Select the safety control devices most suitable for your system configuration from the diverse lineup of MELSEC Safety devices.
Some products are regionally specific; for up to date sales availability, please check your local web page. Click here

Safety Programmable Controller
For mid- to large-scale safety control! Achieve flexible programming with branch control using CC-Link IE Field & CC-Link Safety and ladder & function blocks.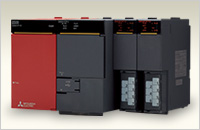 Safety Controller
For small- to mid-sized safety control! Easily program a safety circuit using only function blocks.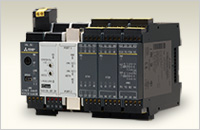 Safety Relay Module
For small-scale safety control! Easily add a safety circuit to the MELSEC-Q Series without the need for a program.