Products
Space Systems
Satellite Programs

International Space Station
---
The H-II Transfer Vehicle (HTV)
HTV is one of the unmanned orbital transport vehicles that will be used to carry supplies to the International Space Station (ISS). It is designed to transport various cargoes, instruments, and equipment to ISS, and collect wastes including used experimental set-ups and clothing from ISS for disposal.
The H-II Transfer Vehicle (HTV) will be used to convey construction materials and supplies to the International Space Station (ISS). This vehicle will incorporate rendezvous and docking technologies verified on the ETS-VII (1998). We are in charge of system design (jointly with Mitsubishi Heavy Industries) and the development and manufacture of the electronics module, the heart of the vehicle. 7 HTVs are launched every year from 2009.
Client

JAXA

Launch date

HTV-1 : September 11, 2009
HTV-2 : January 22, 2011
HTV-3 : July 21, 2012
HTV-4 : August 4, 2013
HTV-5:August 19, 2015
HTV-6:December 9, 2016
HTV-7:September 23, 2018
HTV-8:September 25, 2019

Launch Vehicle

H-IIB

Launch site

Tanegashima Space Center

Orbit

Altitude: 350 - 460 km

Mass

Total weight: about 15 t
Payload: about 7 t

Electrical power

--

Design life

Approx. 20 days

Responsibilities

Sub contractor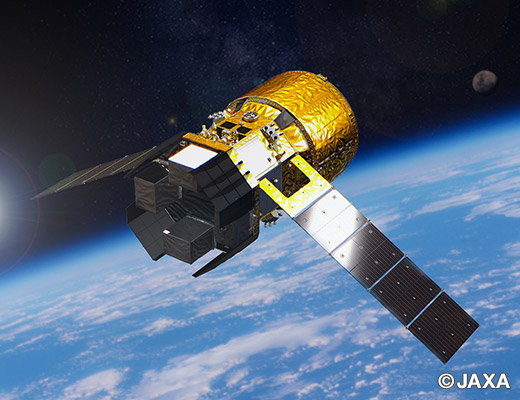 ---
JEM (Kibo)
Japanese Experiment Module: JEM is Japan's first manned facility, and consists of four components. It is designed for four astronauts to perform experimental activities for an extended period of time.
Built through international cooperation, the Japanese Experiment Module (JEM) is Japan's contribution to the International Space Station. We are responsible for the electrical power subsystem and electrostatic levitation furnace.
Client

JAXA

Launch date

2008 - 2009

Launch Vehicle

STS

Launch site

Kennedy Space Center

Orbit

Altitude: 330-480 km, Circular orbit

Mass

25 t

Electrical power

25 kw

Design life

--

Responsibilities

Sub contractor