Transportation Systems
Products and Solutions
Power Systems
Contributing to the creation of more ecological railway systems with diverse energy technologies.
From leading-edge power management systems to environmentally well-considered equipment, we prioritize the environment in our transportation solutions. Cooperation between onboard equipment and wayside equipment makes it possible to use regenerative energy more effectively, enabling energy to be saved throughout the entire railway system.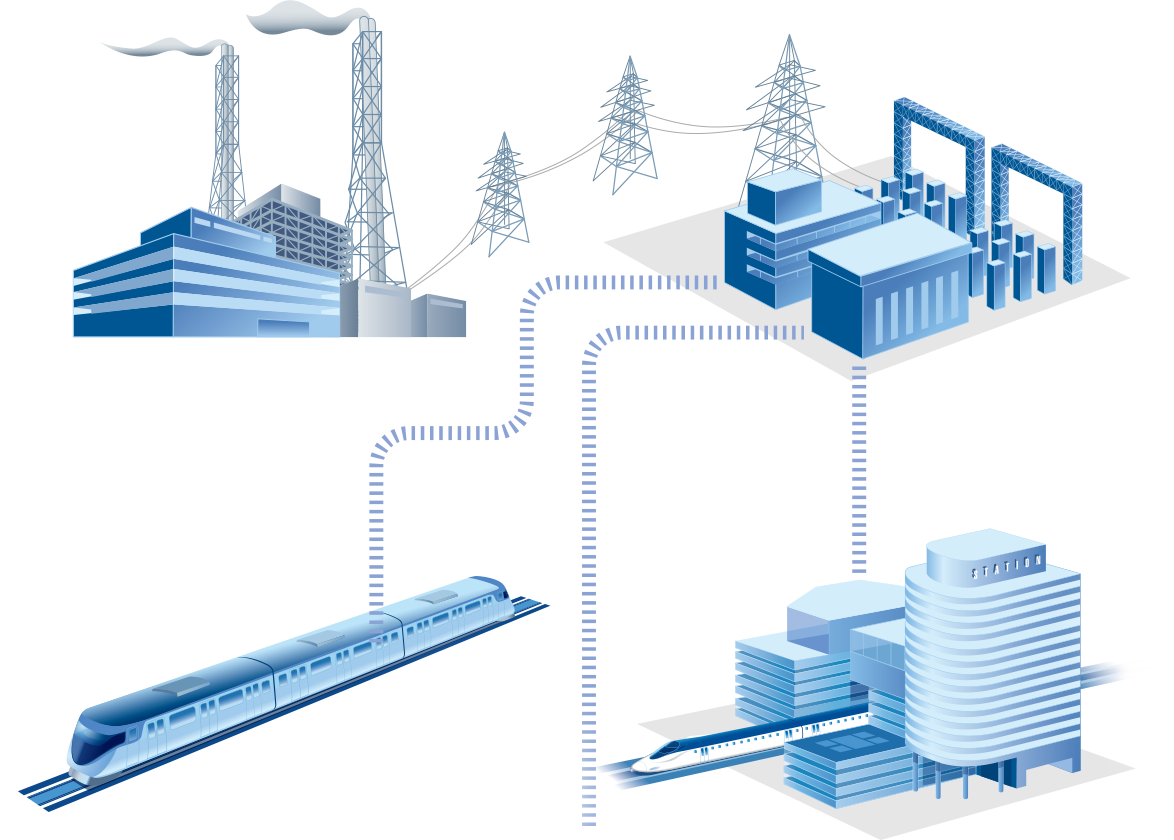 AC substations
Power-receiving switchgear
We employ torsion bar spring-operated equipment with excellent energy transmission efficiency from 145kV to 550kV.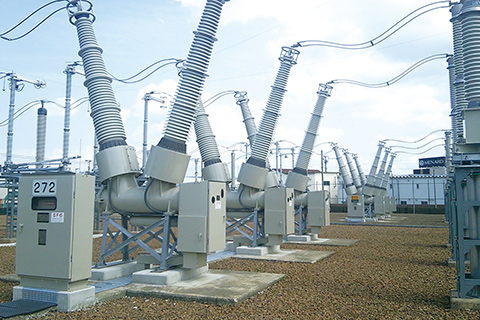 Feeding transformer
We have realized practical use of roof delta (RD) connected transformer for simple connection and a simple configuration. The equipment is also lightweight and saves space.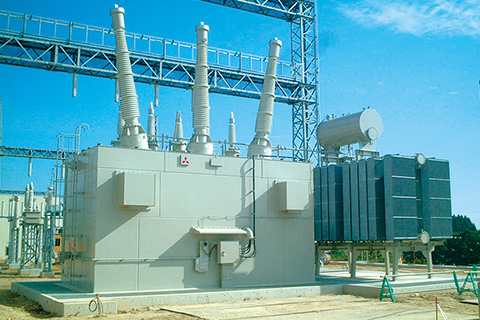 Control and protection equipment
The employment of an ME-type distributing board boosts reliability and operability, in addition to reducing the expenditure of labor power in maintenance.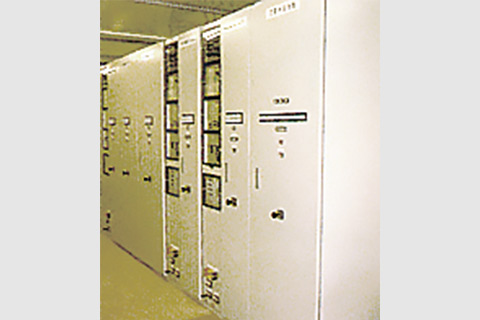 DC substations
Control and protection equipment
The combination of advanced digital control technology and a self-diagnostic function results in a high-reliability system that also reduces maintenance manpower.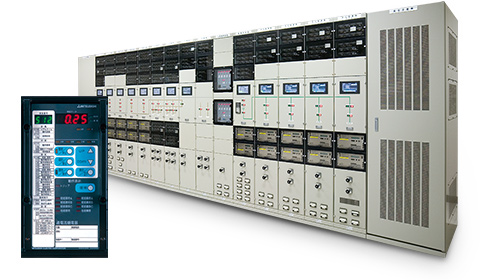 Power-receiving switchgear
Latest IEC Standard complied, compact size cubicle type gas insulated switchgear (C-GIS).
Regenerative inverter
These units conserve energy by converting train regenerative energy into AC and enabling it to be used for ancillary equipment. They enable stable operation even in response to rapid changes in regenerative energy.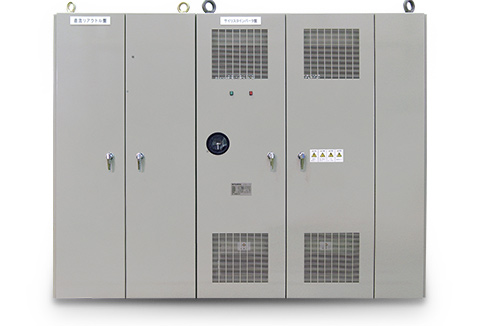 Transformer rectifier
We supply shell-type rectiformers employing a dense layout of silicon rectifiers incorporating shell-type transformers and high-voltage elements. The units save space and reduce loss.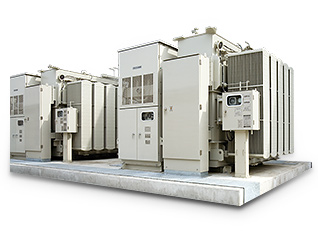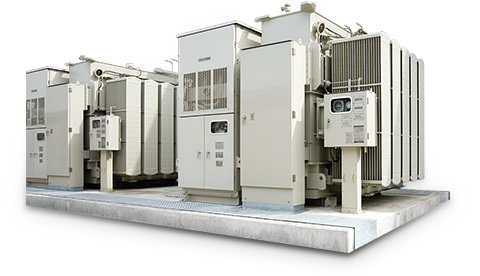 DC Breaker
Large-capacity (100kA) DC breaker with high-speed breaking capability.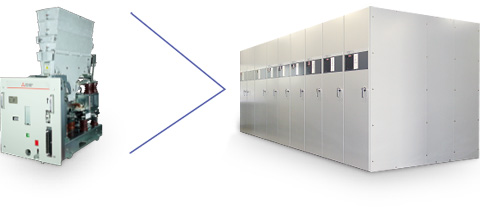 Station
S-EIV® (Station Energy Saving Inverter)
Supplies the surplus regenerative energy created by train's breaking to station electrical equipment.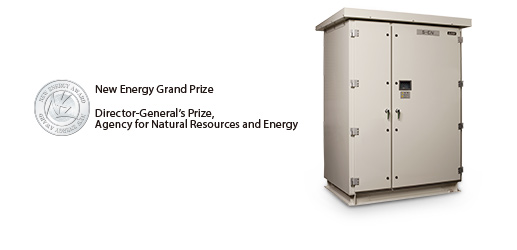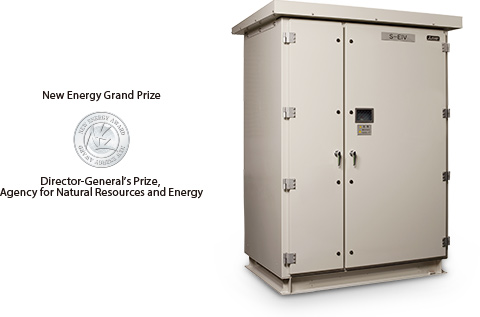 7.2kV composite insulated switchgear
Power switching equipment that employs dry air composite insulation and uses no greenhouse gases. A CBM* function enables abnormalities to be detected at an early stage.
*Condition Based Maintenance