Start main contents
Products

Mitsubishi Electric is a key player in the information and communications industry, providing both access and backbone systems for optical networks as well as a variety of offerings for satellite communications systems. Designed to support the seamless delivery of large capacities of data and ubiquitous real-time communications, these products are contributing to the actualization of improved quality in infrastructure and a more affluent society for all.
Select product and location

to find local site or to send product inquiry.
Product List
Optical Transmission Systems
40 Gbps Relay Systems
The MF-40GMC is capable of transmitting signals at 40 Gbps (OC-768/STM-256) over distances of more than 40 km. The system supports P-P and tandem connection topologies, has an automatic dispersion equalization function that enables easy network installation, and is equipped with a strong FEC framer for error correction and monitoring signal quality.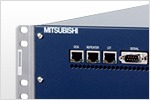 Optical Submarine Cable Systems
Mitsubishi Electric is an industry leader in the manufacture of submarine cable systems and a prime contractor for actively upgrading existing cables.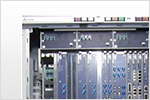 WDM Systems
Mitsubishi Electric WDM systems provide the additional backbone capacity required for current and future IP networking and broadband access. This equipment simplifies network configurations while simultaneously improving maintenance ease and dramatically reducing network cost.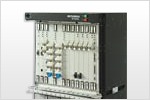 Optical Cross-Connect Systems
Optical Cross-Connect Systems
Mitsubishi Electric optical cross-connect products offer advanced levels of switching speed, stability and protection in fiber optic networks. Incorporation of these systems into communications and data transfer networks helps to realize excellent reliability and affordable network construction.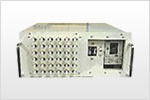 Optical Access Systems
Gigabit Ethernet Passive Optical Network (GE-PON)
Mitsubishi Electric has fused gigabit Ethernet and passive optical network (PON) technologies to create GE-PON systems that offer economical ultra high speed access circuits at up to 1 Gbps. These systems enable the real-time delivery of highly sought after, high-capacity broadband content. We have also successfully developed a prototype 10G-EPON system that increases the transmission speed of GE-PON tenfold, to 10 Gbps.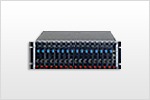 Satellite Communications
Helicopter Satellite Communication System (HSA)
Mitsubishi Electric's "HSA" helicopter satellite communication system allows direct transmission to the satellite from the helicopter, by transmitting through the rotating blades, enabling real-time video and data reporting to the ground station. HSA makes possible steady transmission without interruption from mountains and tall buildings.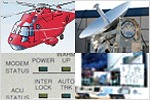 Maritime Antenna
The Ku-band maritime antenna terminal equipment, "Ku-Mate®" antenna, is designed as an earth station for use onboard vessels. The highly accurate, reliable system is comprised of a one-meter antenna dish and an antenna control unit for GPS satellite tracking, and is compliant with ITU-R requirements for vessel motion and vibration.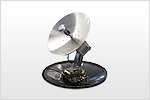 Satellite News Gathering (SNG) System
This compact, low-power SNG system is designed for superior mobility through its adaptation to small vehicles. It is also equipped with satellite auto-tracking that operates while the vehicle is in motion, thereby making broadcasting possible immediately after arriving on site.