CAD/CAM , S/W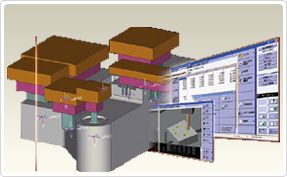 Offers solution by variouis software.
Provides workshop solutions with bundle of various EDM dedicated software.
AD series
CAD/CAM system for EDM and Milling
AD series is a CAD/CAM system that automatically detects the parts and choose the best machining selecting from wire-cut edm, sinker edm and milling for each parts.
The system is scalable depending on your needs and budgets where you can select wire-cut edm CAM, die-sinking edm CAM and/or milling CAM.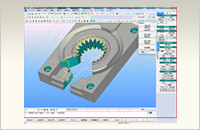 ESPERADVANCE PRO
Programming software for Die-sinking EDM
The same functions of ESPERADVANCE built in the sinker EDM is available on the PC.
This ESPERADVANCE by connecting with 3D measuring device, AD series or E.S.P.E.R SCHEDULE will realize the automated system using the electrode and work changers.