Improve visibility and operation of your application with GOT wide model
The GOT wide model has various advantages and benefits

The greater amount visual information, the higher productivity
GT25
GT21
Increase the graph display area
Before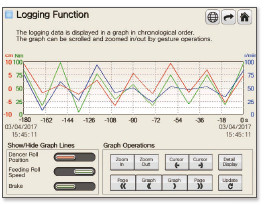 Can I check more information in a graph on a single screen?
After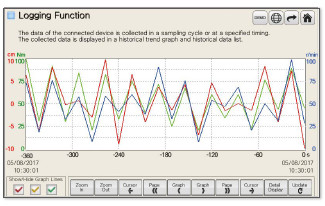 The wider graph display area enables you to check a large amount of logged trend data.
Increase alarm information
Before

Can I check more alarms on a single screen?
After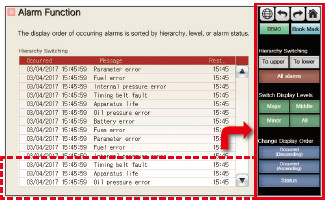 Move the operation menu to the side of the widescreen and you can check more alarms.
Always show numeric keypad
Before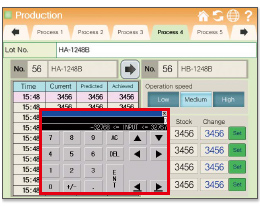 Can I avoid hiding the information every time I enter a value to a numerical input?
After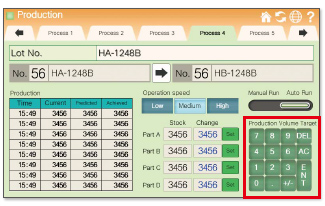 Put the numerical keypad on the base screen and operate the screen while viewing necessary information.
Improve operability by always displaying the menu
GT25
GT21
Quickly change screens from every display screen
Before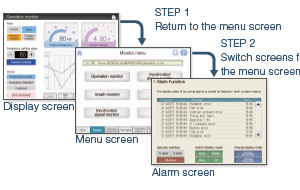 Do I always have to return to the menu screen?
After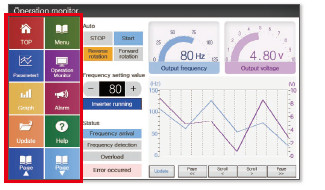 Arrange the menu on the side of the widescreen and switch screens with just one touch operation.
Display the whole page vertically using the document display function
GT25
GT21
View the whole page on one screen
Before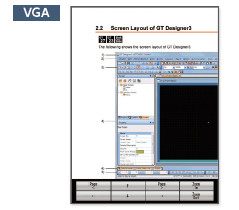 The necessary information is not displayed on one page. It is troublesome to scroll the page...
After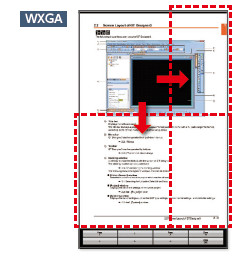 Display the whole document page and check the information quickly.
Install GOT in confined spaces
GT25
GT21
Downsize the operation panel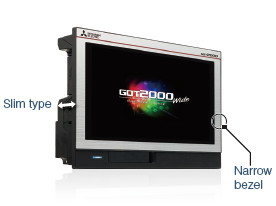 Compact body with wide display area!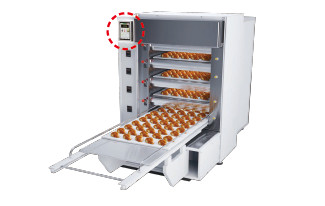 The compact body can be installed vertically and enables downsizing of the machine.