MELSERVO-JN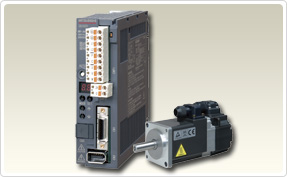 Easy to use, High Performance, and Compact Body.
MR-JN has simple operation functions such as one-touch tuning, built-in positioning with the point table and the programming.
Servo Amplifier
General-purpose interface (Pulse and Analogue input) and built-in positioning are available with one-touch tuning, tough drive function.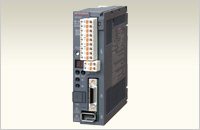 Rotary Servo Motor
131,072 pulse/rev encoder, 100/200VAC Class and range of products from 50W to 400W.
HF-KN,HF-KP(with a reduction gear) Series.