Products

Cities, shops, offices and schools around the world look to Mitsubishi Electric for the best in advanced visual information systems and total visual solutions. Mitsubishi Electric offers a diverse line-up of highly reliable imaging and display devices, including large-scale LED displays, business-use printers, security solutions and more, all designed to deliver outstanding performance and image quality that exceeds customers' expectations and provides an exciting and fascinating visual experience. Renowned for reliability and durability, our displays incorporate the latest in cutting-edge technologies that ensure high picture quality, low maintenance and efficient operation wherever installed.
Select product and location

to find local site or to send product inquiry.
Product List
Large-Scale Visual Information Systems
Diamond Vision™
Diamond Vision large-scale LED displays ensure a grand viewing experience from every seat. Big indoor arenas and vast outdoor stadiums take on even bigger dimensions with Diamond Vision, which enhances the excitement by putting spectators where the action is. Since unveiling the world's first large-scale LED screen in 1980 at America's Major League Baseball All-Star Game in Los Angeles, Diamond Vision has continually set ever higher standards for picture quality and size, technological innovation, ease of operation, and high reliability.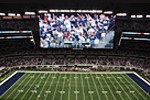 Ribbon Boards
Diamond Vision LEDerAd electronic marquees (ribbon boards) provide fans and audiences at sporting and other events with real-time scores, statistics, sponsor messages and animations. With the capability of integrating with the facility video system, these digital signs are an impressive complement to a large-screen at any venue, whether indoor or outdoor.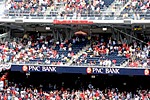 Screen Controllers
Diamond Vision screen controllers provide the ultimate in customized screen control, giving control room users total freedom to decide content type, position and timing. Without restrictions, any combination of recorded or live video, data, messaging, animation, graphics or images can be arranged. For a cost-effective solution standard models are also available.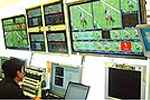 Resolia™
Mitsubishi Electric's Resolia indoor display monitor boasts features such as high brightness LEDs, an anti-reflective screen and amazing color reproduction. Wider viewing angles have been achieved, enabling the spectacularly clear images to be seen by more people above, below and to the side. The 140" models have a pre-packaged design that ensures quick, easy installation versatility. The ideal answer for information displays in malls, airports, sports venues and more.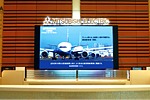 Display wall
DLP® Display Wall Systems
Mitsubishi Electric's large format display walls for control room, corporate and public display applications use the latest DLP® technology to deliver amazing, high-visibility crystal-clear images. In addition to their outstanding brightness and picture quality, these systems combine high reliability and easy maintenance with a newly designed optical engine and a spectrum of performance-enhancing features for a well-balanced image across the entire display wall area. They also incorporate a long lamp service life compatible with 24-hour continuous operation, and are resistant to picture burn-in.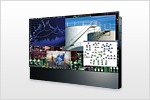 Printers
Industrial Printers
Mitsubishi Electric industrial printers have an excellent reputation for being reliable and simple to operate. Quick, high-speed printing and outstanding image quality are two vital aspects from the perspective of professionals who require accurate image detail without delay.
Printer Driver Download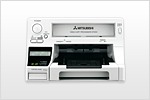 Photo Printers
Mitsubishi Electric's photo printers deliver fast, trouble-free printing of beautiful richly textured photos every time. Ideal for professionals and camera enthusiasts who desire high-resolution quality, operation ease and reliability at an affordable price.
Printer Driver Download

DoC for RE Directive Download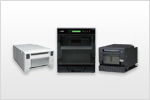 LCD Screens
TFT-LCD Modules for Industrial Use
Designed for high reliability, optimal visibility, and enhanced viewability, Mitsubishi Electric's leading-edge TFT-LCD modules ensure optimum performance and excellent color quality in a broad range of indoor and outdoor operating environments. The technologies behind them bring us one step closer to the realization of true images with realistic color and clear visibility in sunlight.