Vol.5 Guizhou Province, China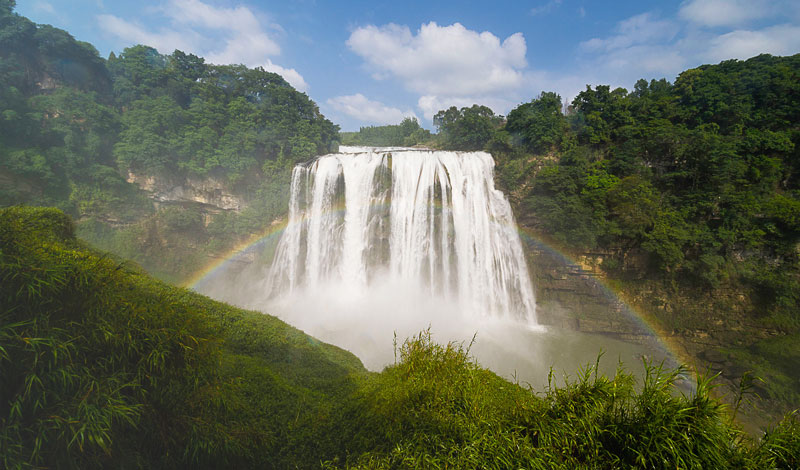 Huangguoshu Waterfalls, in Guizhou province in China, is actually a cluster of waterfalls – one of the grandest in the world. Since ancient times, visitors have journeyed far to see the beauty of the falls and the grandeur of the surrounding landscape. Blessed by a mild climate and the hospitality of the many facilities in the area, Huangguoshu Waterfalls attracts an endless stream of tourists from all parts of China throughout the year.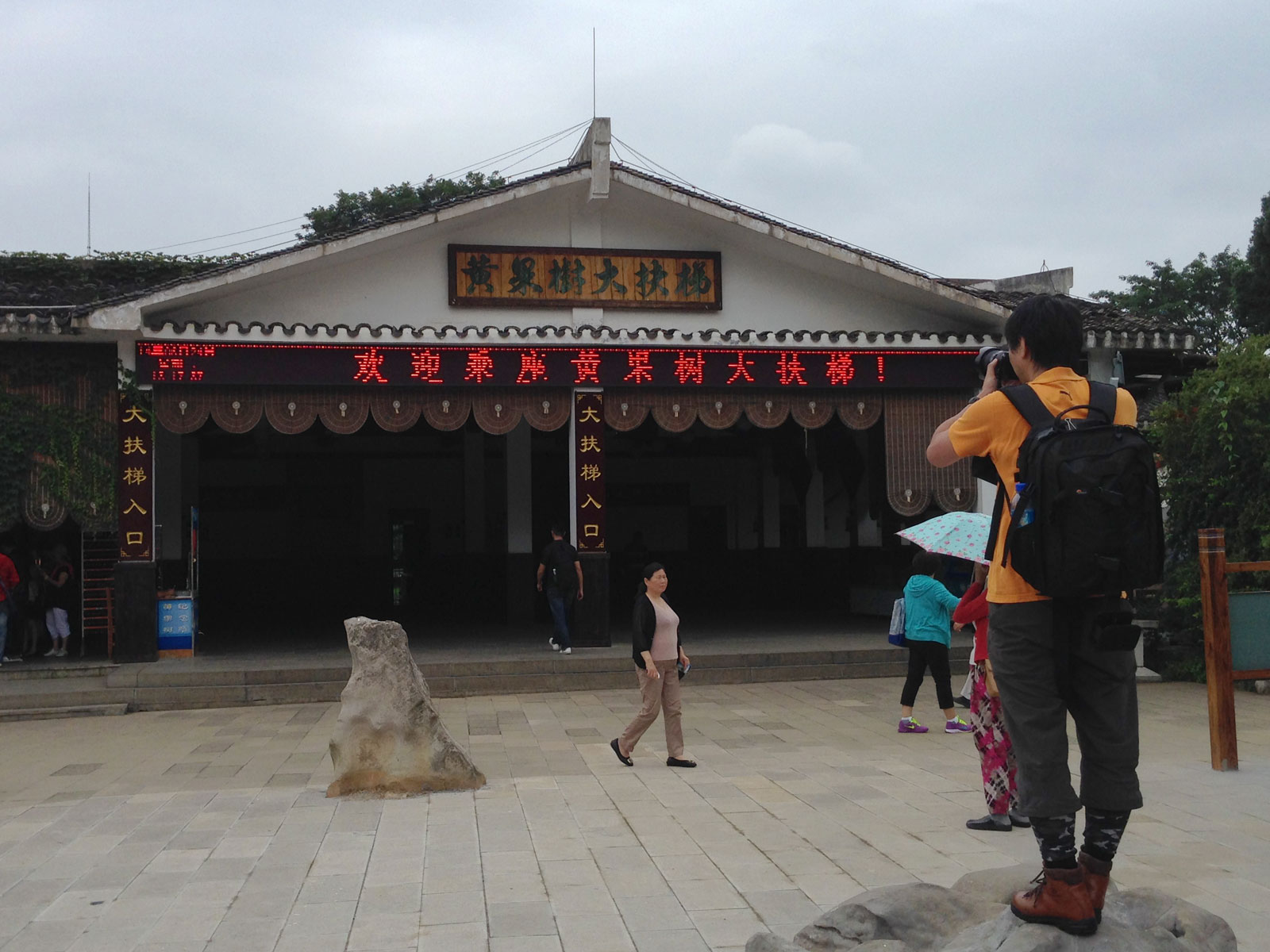 In front of the entrance to the escalator leading to the main waterfall, our photographer (right foreground) finds a perfect spot for his shot.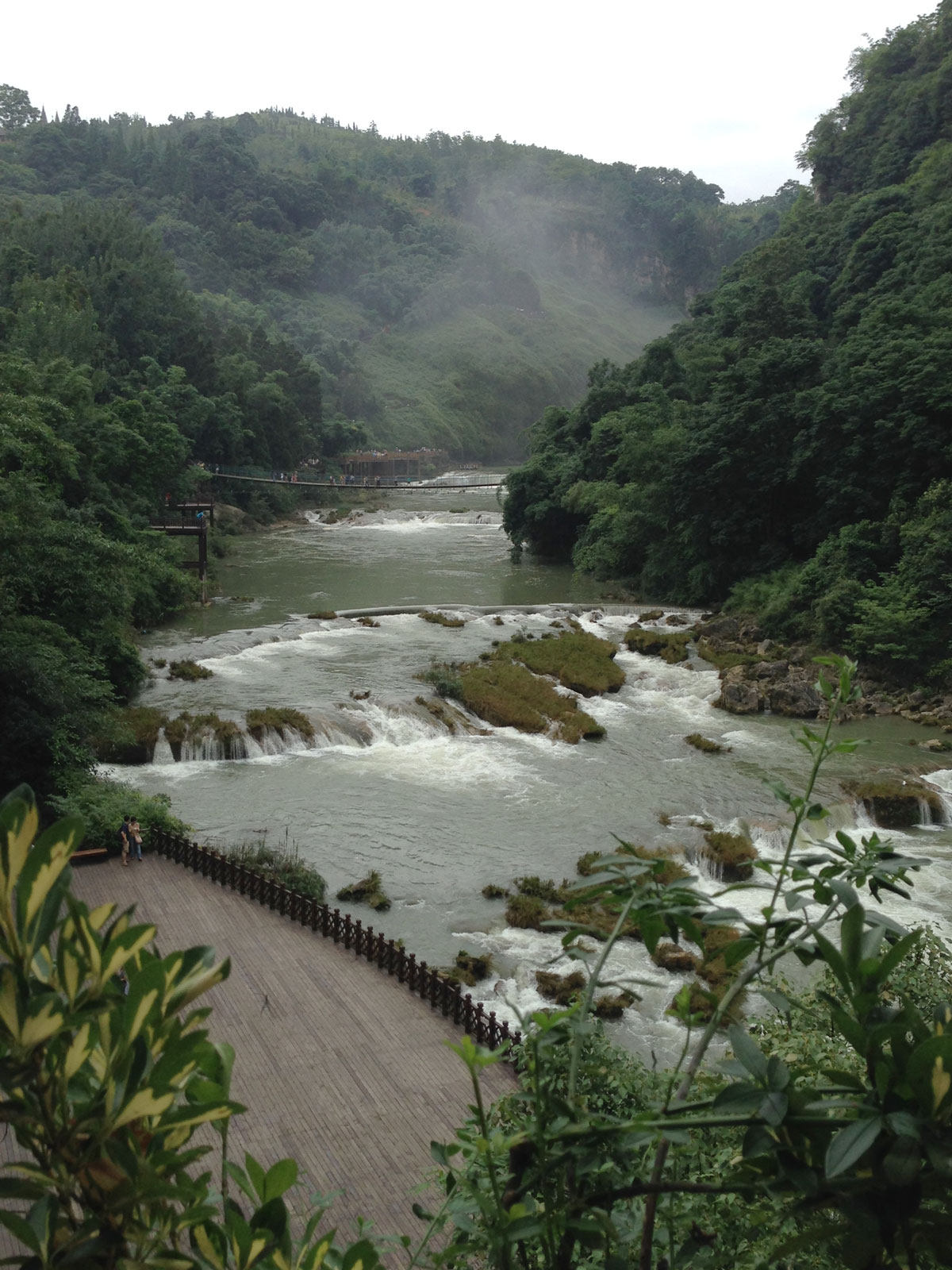 After an escalator ride down and a walk along a powerful mountain stream, we see wisps of white mist rising from beyond the bend.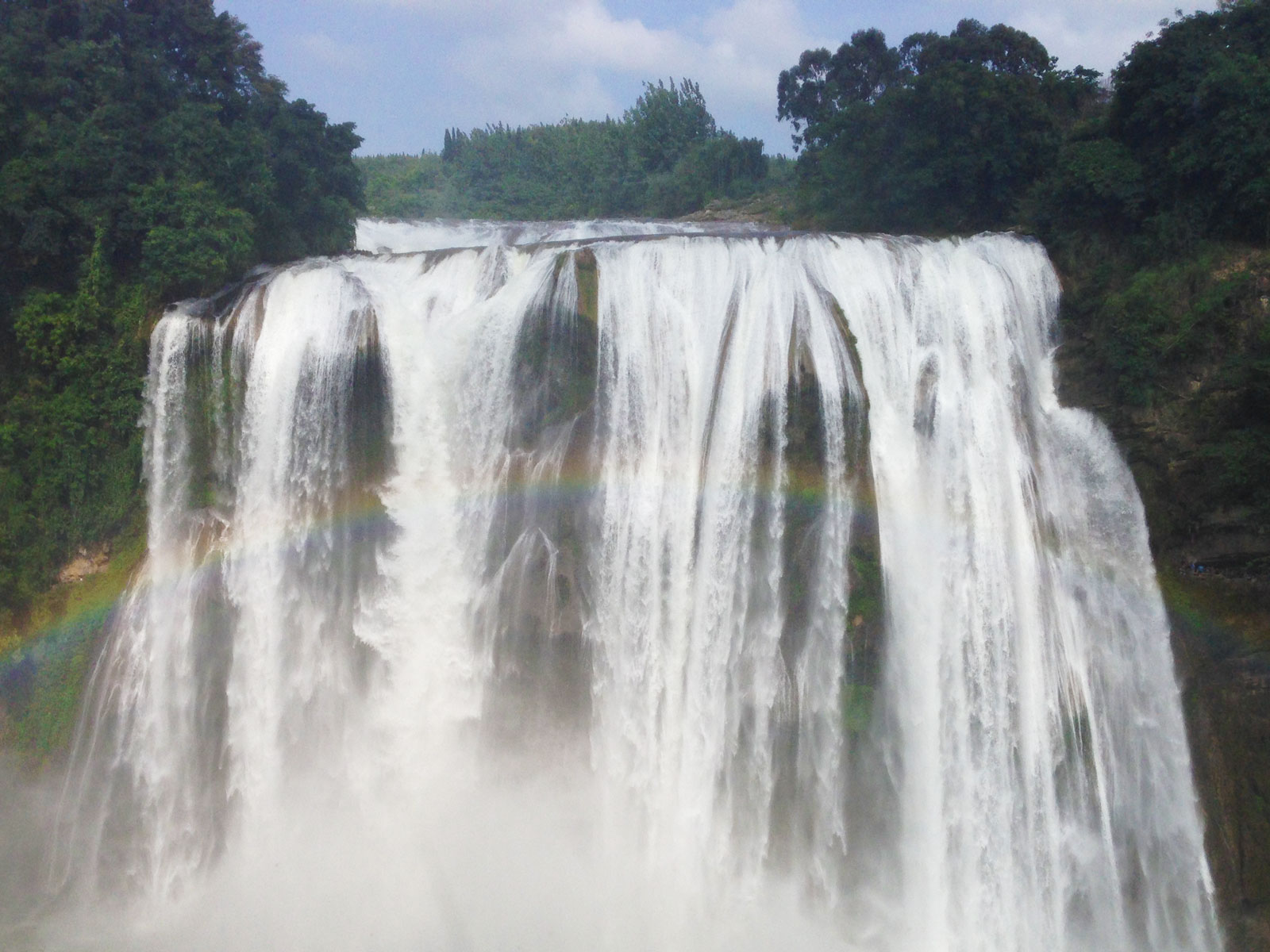 There it is – the largest waterfall of the cluster, and the sight of its cascading waters simply takes your breath away. This photo was taken from a viewing platform directly in front of the falls. Even though we are quite far away, if you look carefully, the water spray conjures a magical scene. Can you see it? A beautiful rainbow is bridging the falls!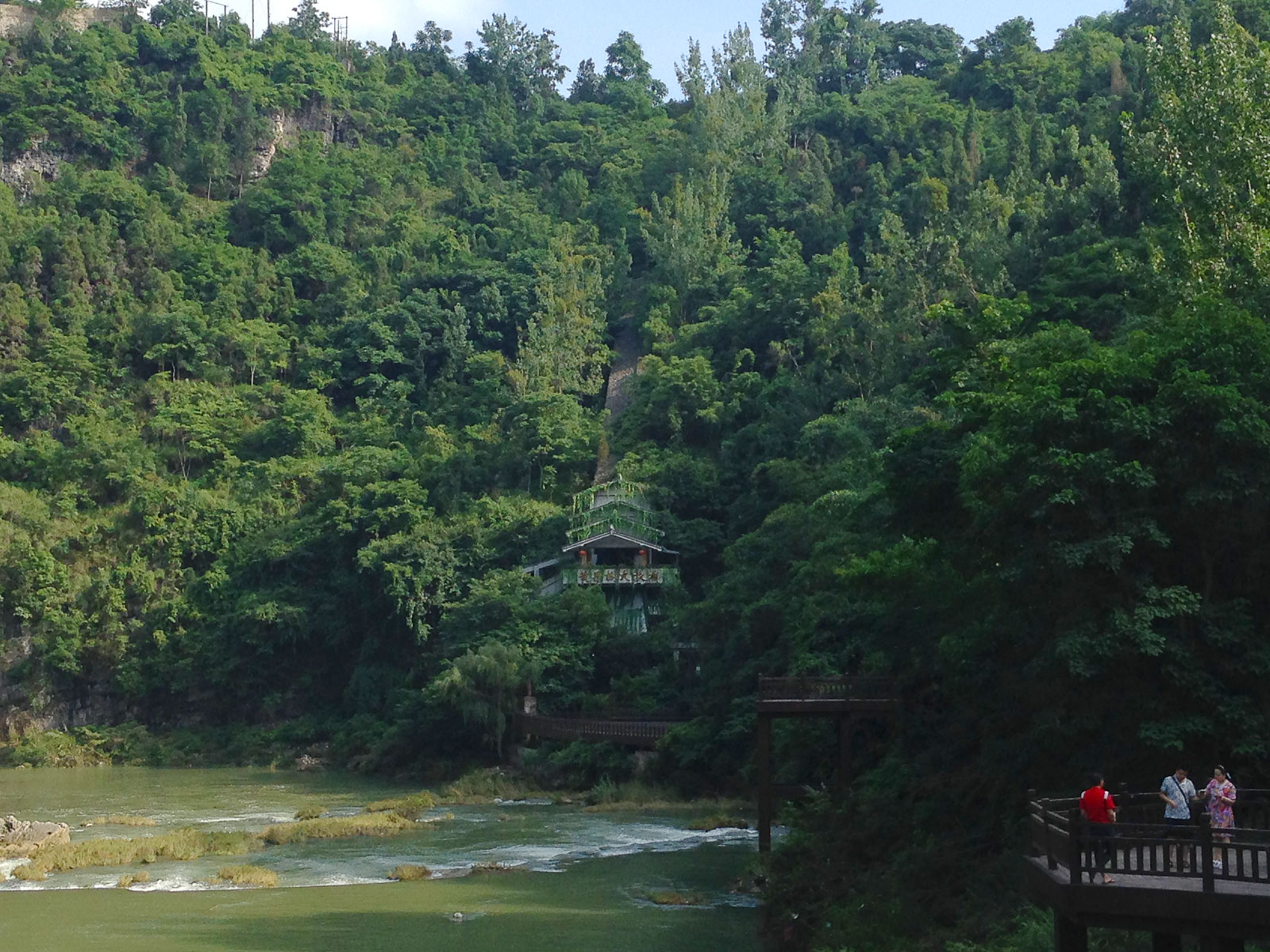 Can you see the entrance to the escalator?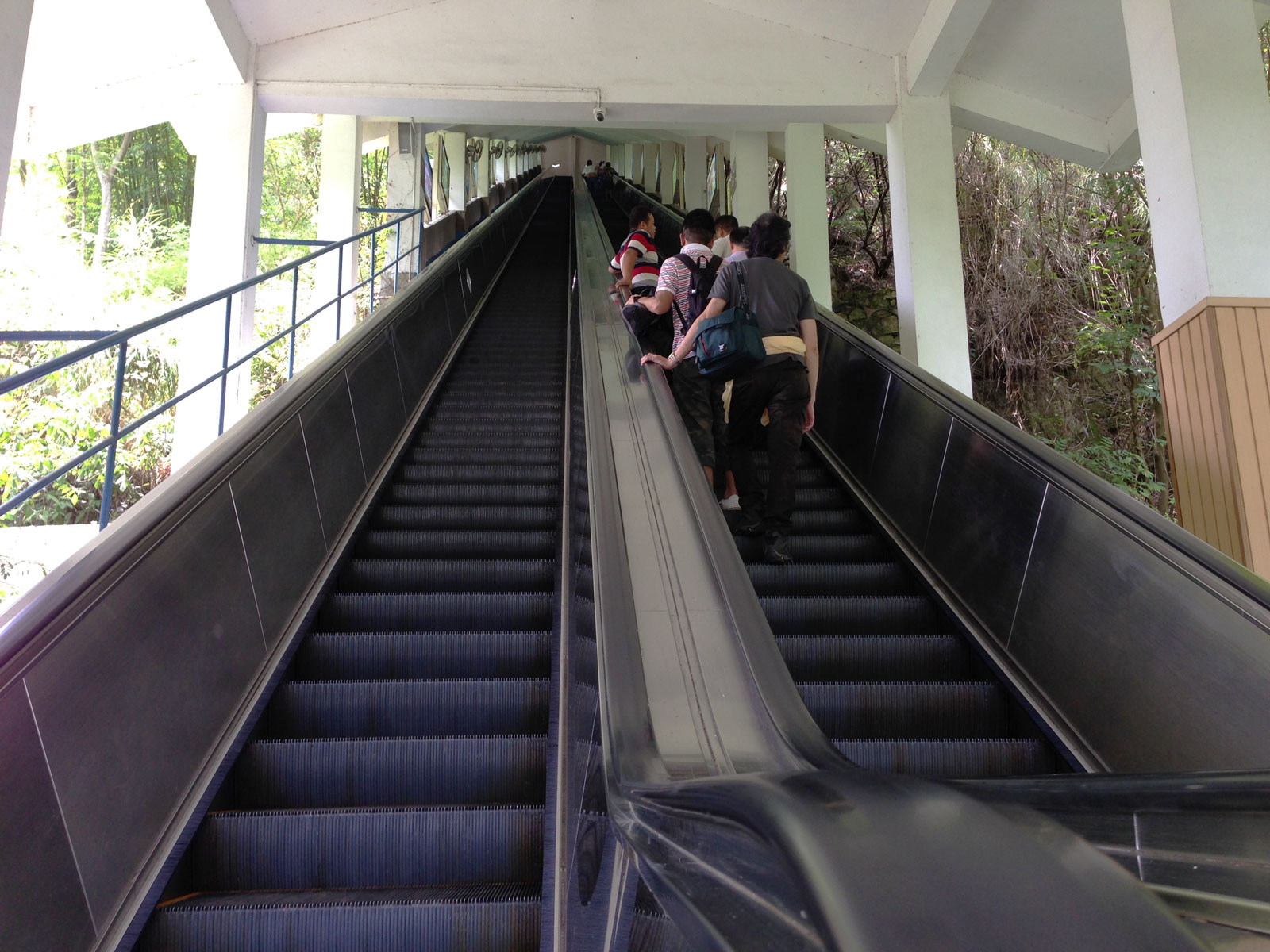 Our escalator! The people riding up the escalator all played a part in making this photo shoot possible.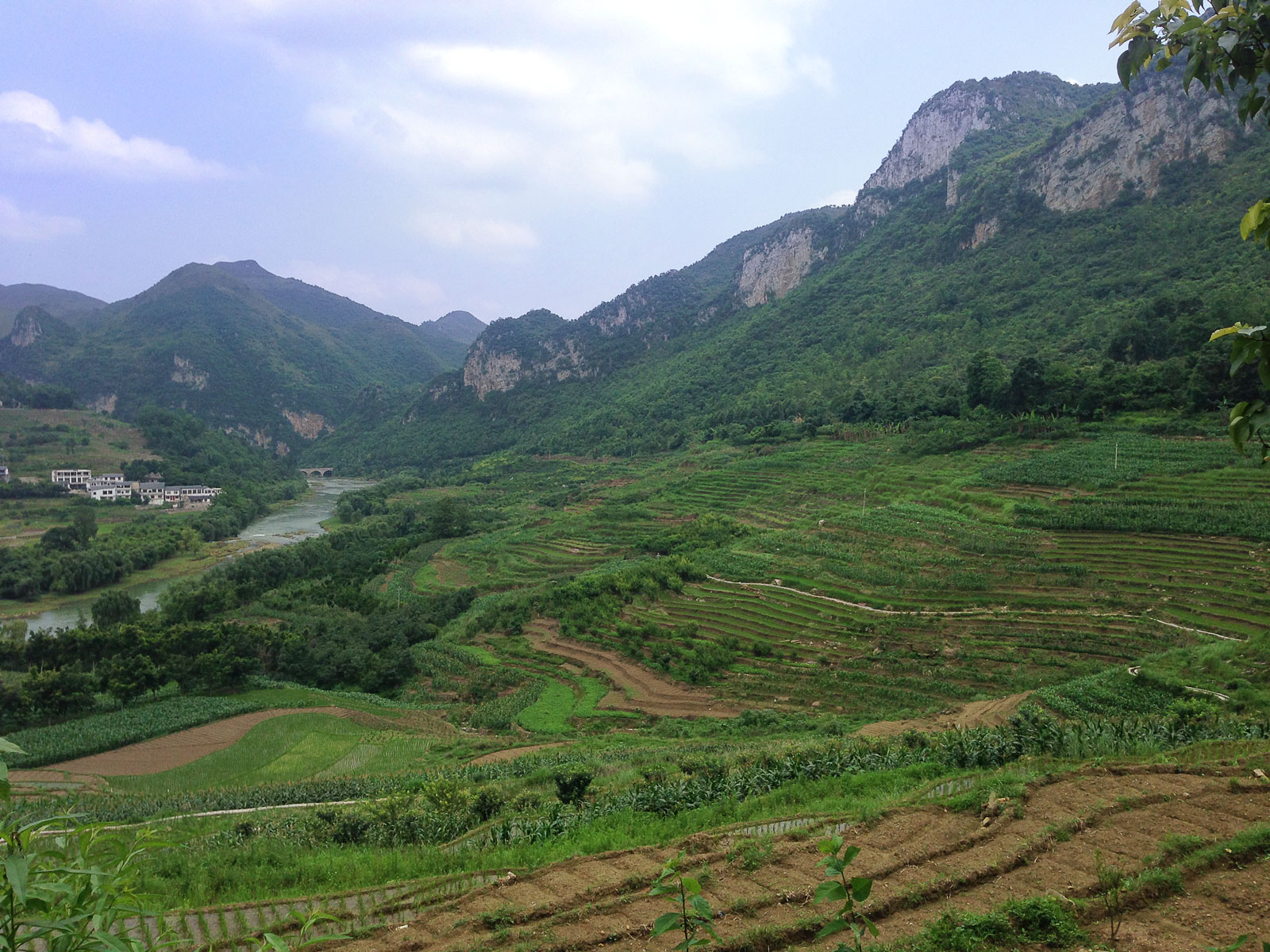 This is the view from the village of the Miao people where we ate after the shoot.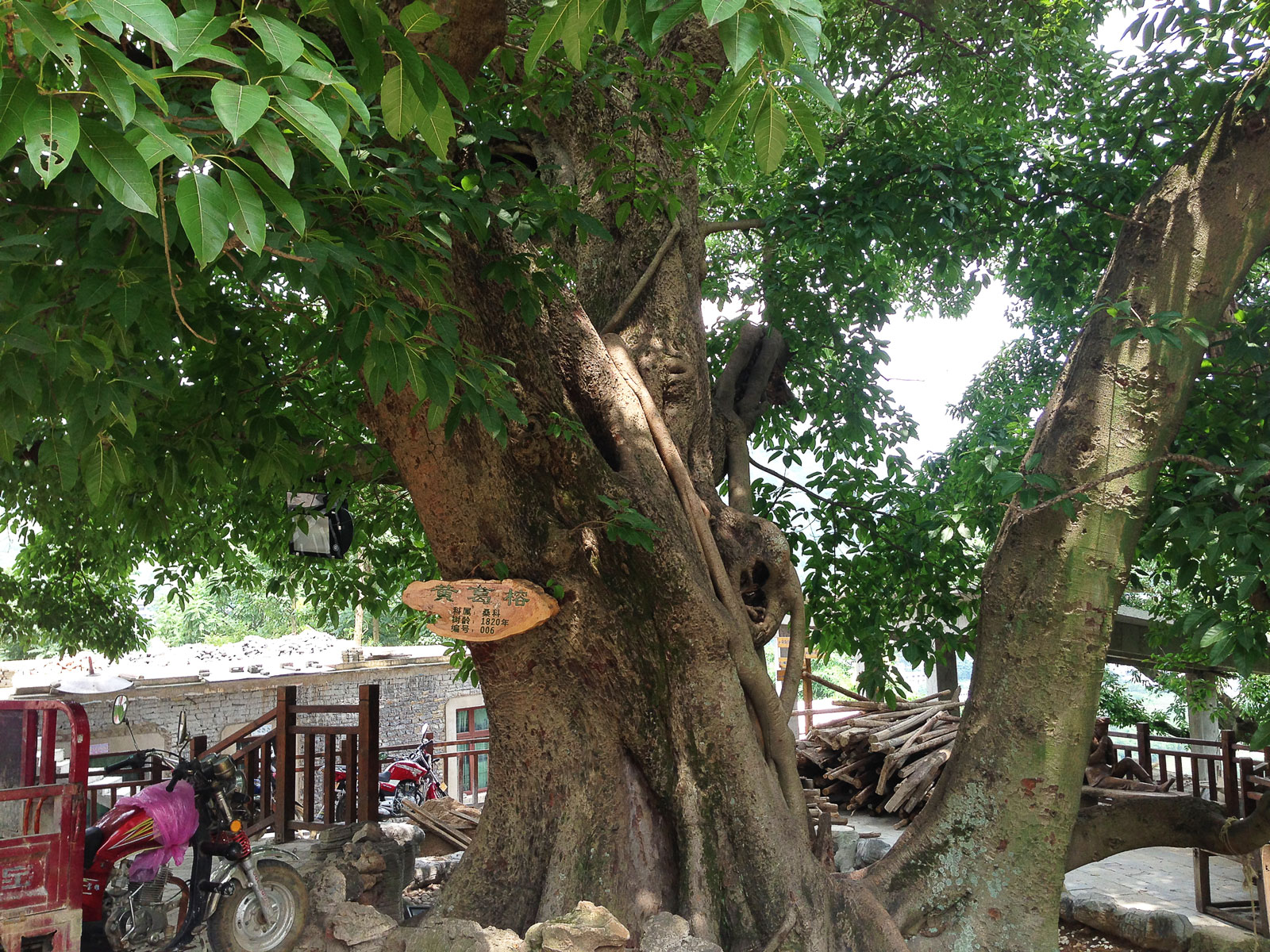 A 200-year old tree grows in the village.
Go to Exploring Mitsubishi Elevators & Escalators Around the World Vol.5 Guizhou Province, China
Back to "Exploring Mitsubishi Elevators & Escalators Around the World" Top Page