Vol.10 Istanbul, Turkey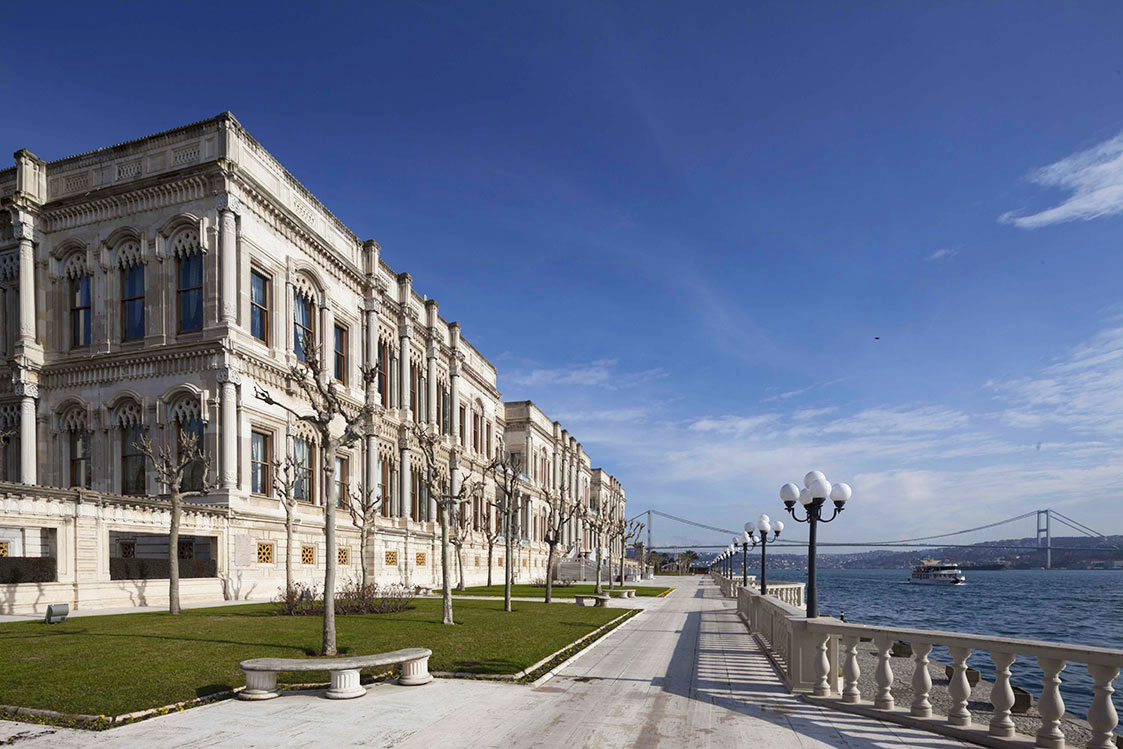 The Bosphorus Strait, which cuts through Istanbul in Turkey, is known as the strait that separates the East and West. Ciragan Palace, on the shores of the Bosphorus Strait, is a structure from the Ottoman Empire built in the 19th century. The current palace, which is furnished luxuriously with grand chandeliers and a generous amount of marble, was completely refurbished in 1987. It is now operated as a hotel under the global five-star Kempinski Hotel chain.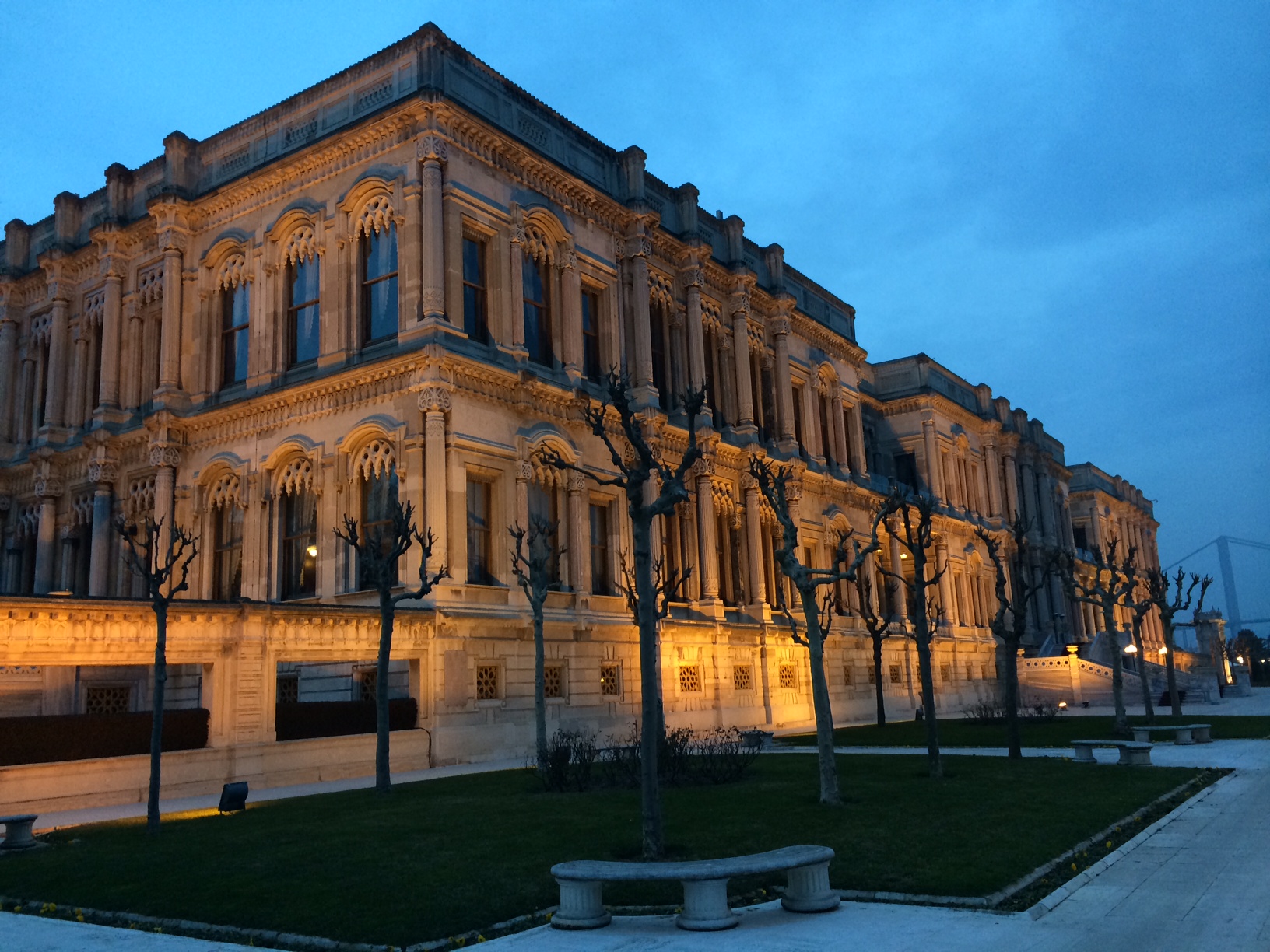 The exterior of Ciragan Palace Kempinski Hotel at night.
The hotel was lit up, projecting a solemn image.
Every inch of the hotel, even the staircase banisters, express a sense of grandeur. Exactly what one would expect of a palatial hotel.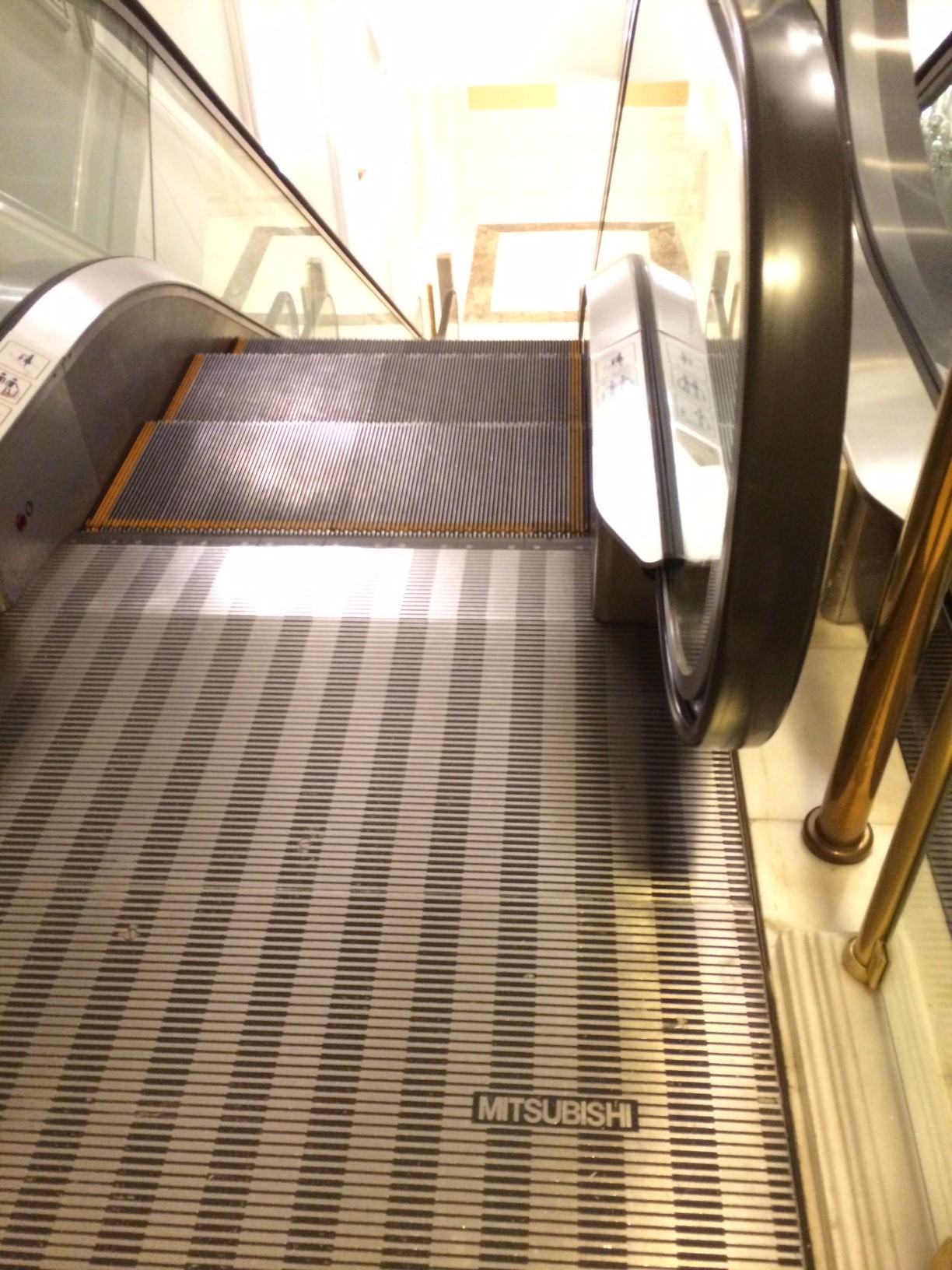 Both elevators and escalators are manufactured by Mitsubishi Electric!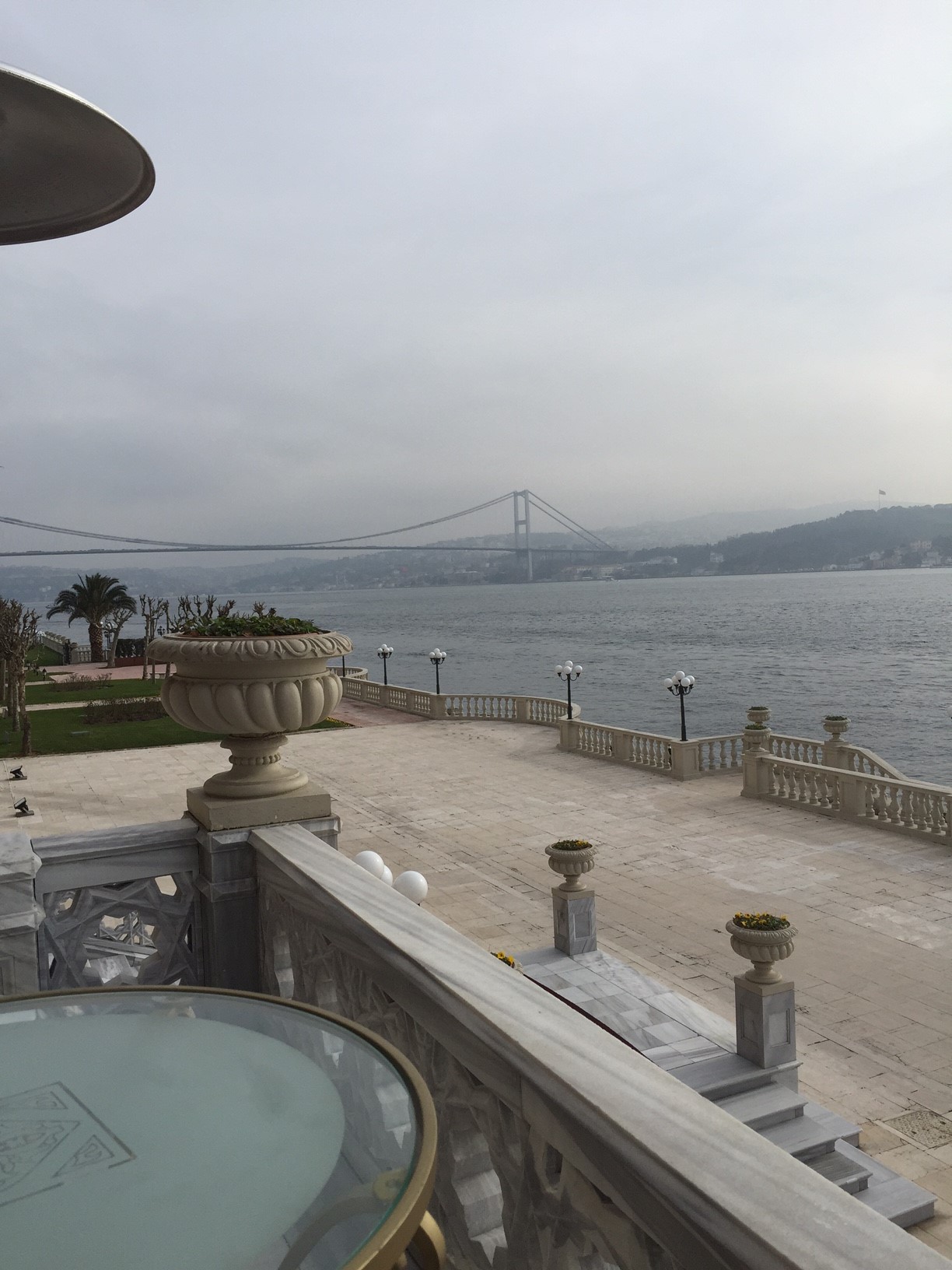 The Bosphorus Strait and First Bosphorus Bridge as viewed from the Cingan Palace Kempinski Hotel.
Toll fees are required only for vehicles heading from Europe to Asia.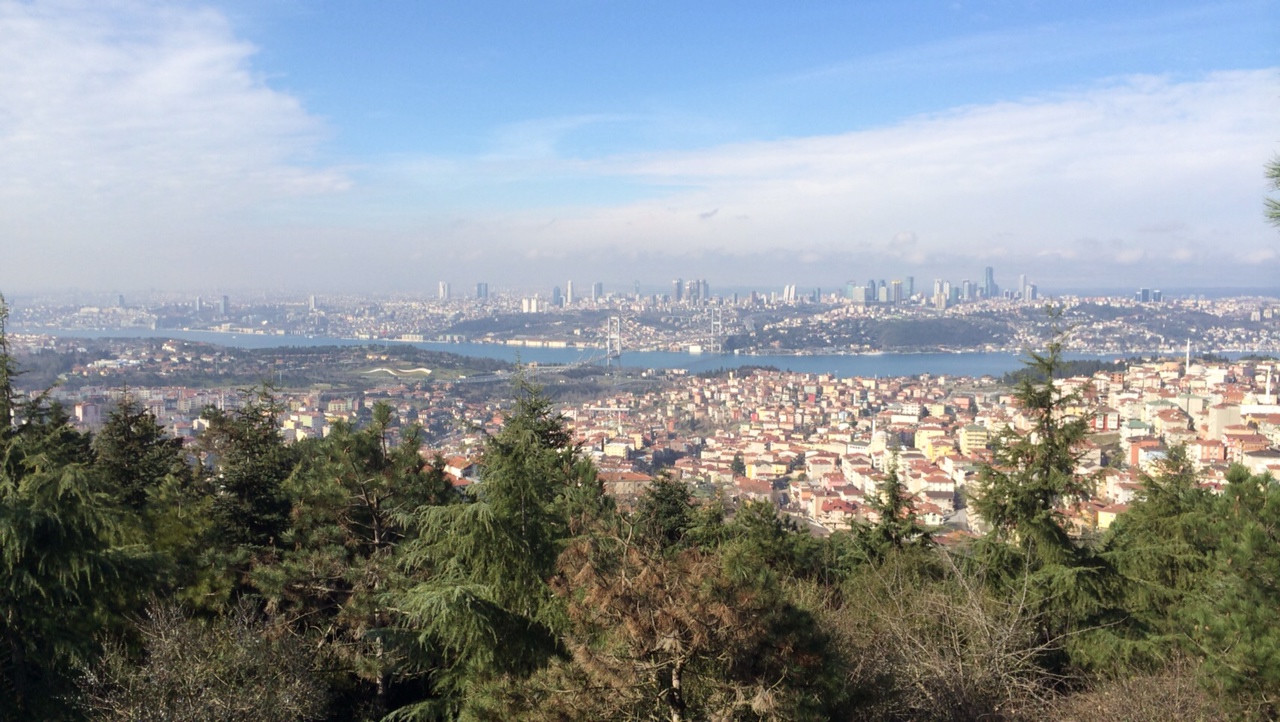 A view of the European side as seen from the Asian side.
The Bosphorus Strait exudes a unique atmosphere that is characteristic of Istanbul.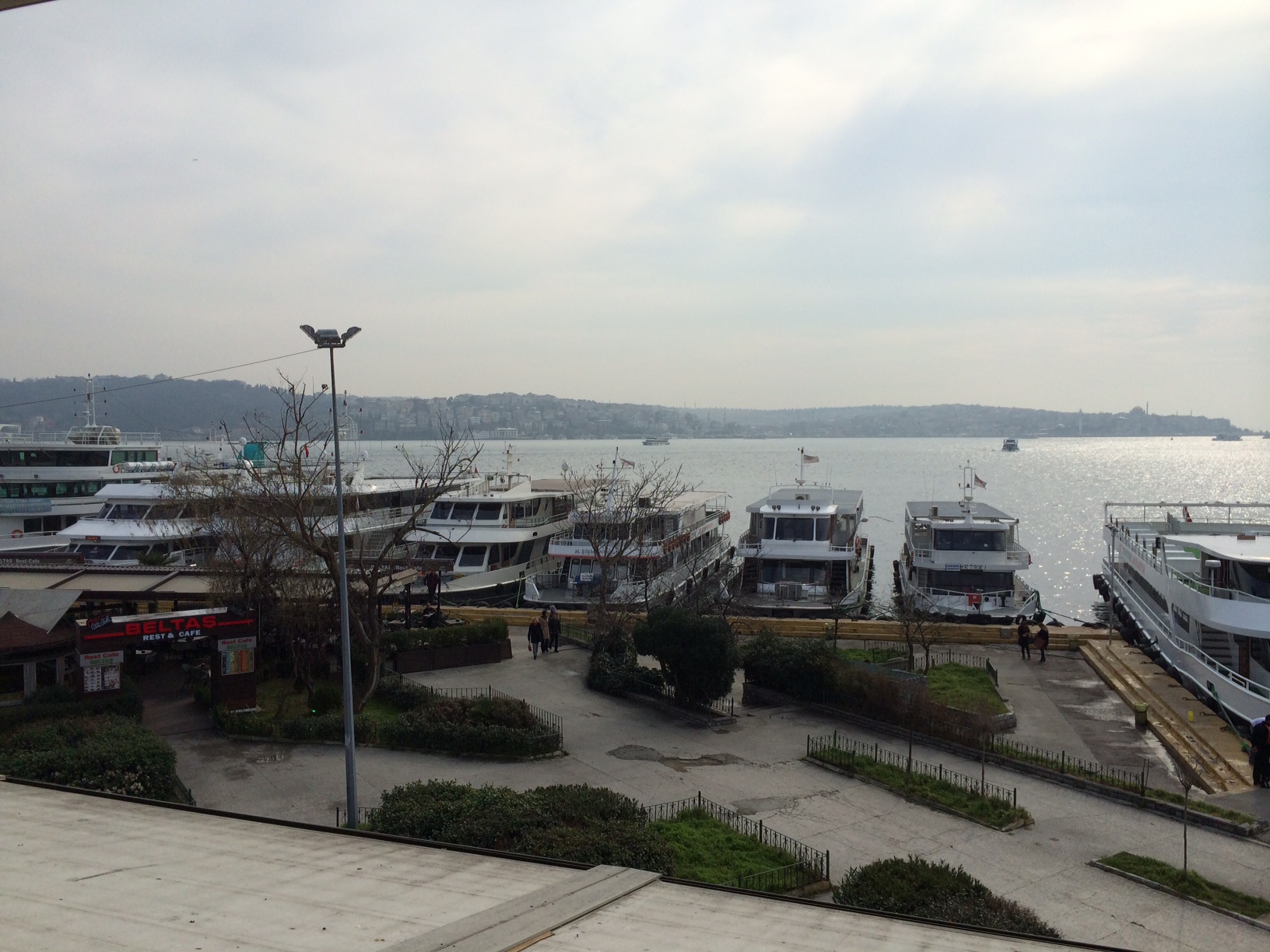 River ferries serving Europe and Asia anchored at the Bosphorus Strait.
These boats are a means of marine transportation for the numerous people crossing to the opposite shore.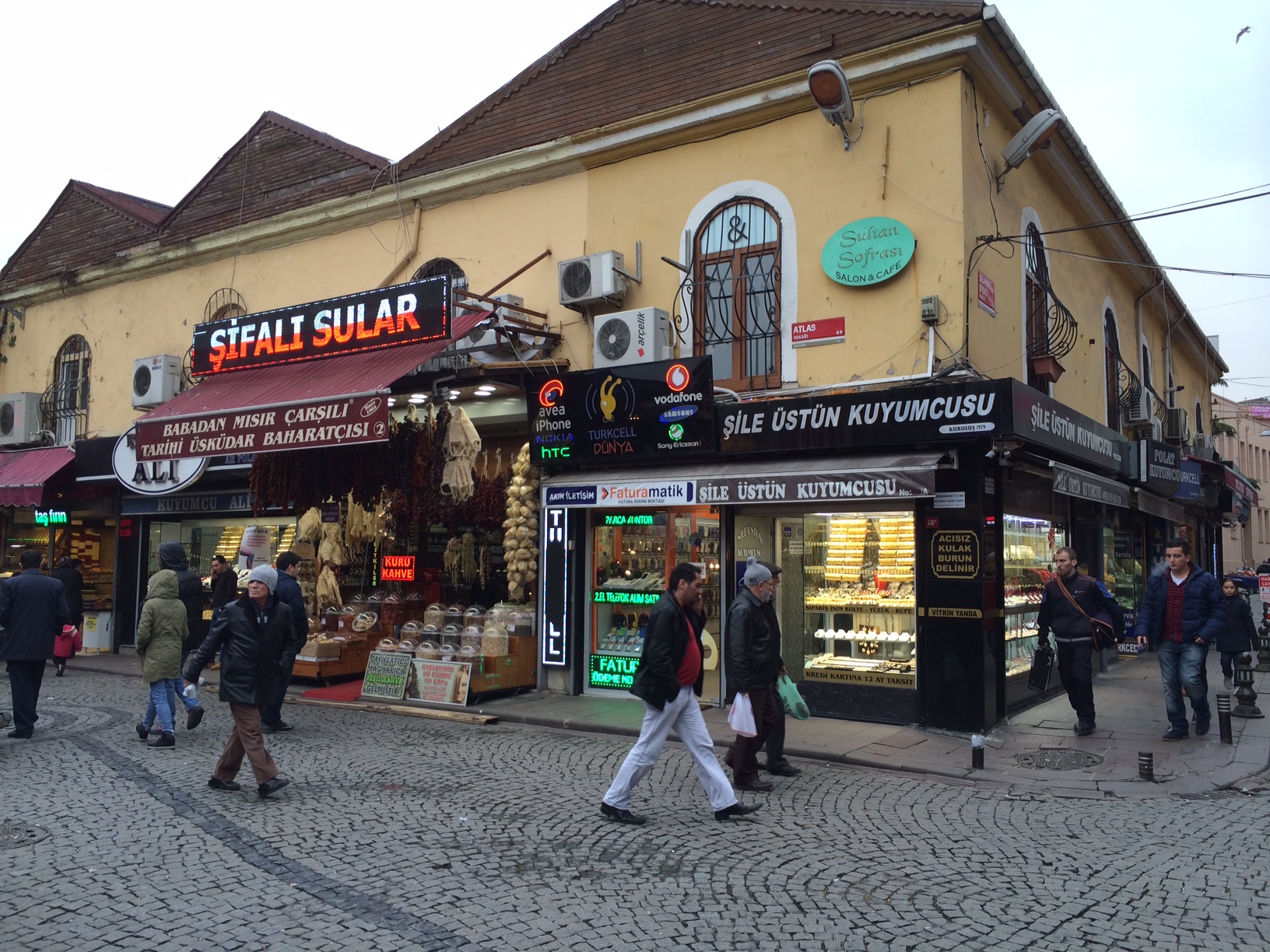 We also stopped by the market.
There were fishmongers, shops selling Turkish delights, and other shops. The market was bustling with life.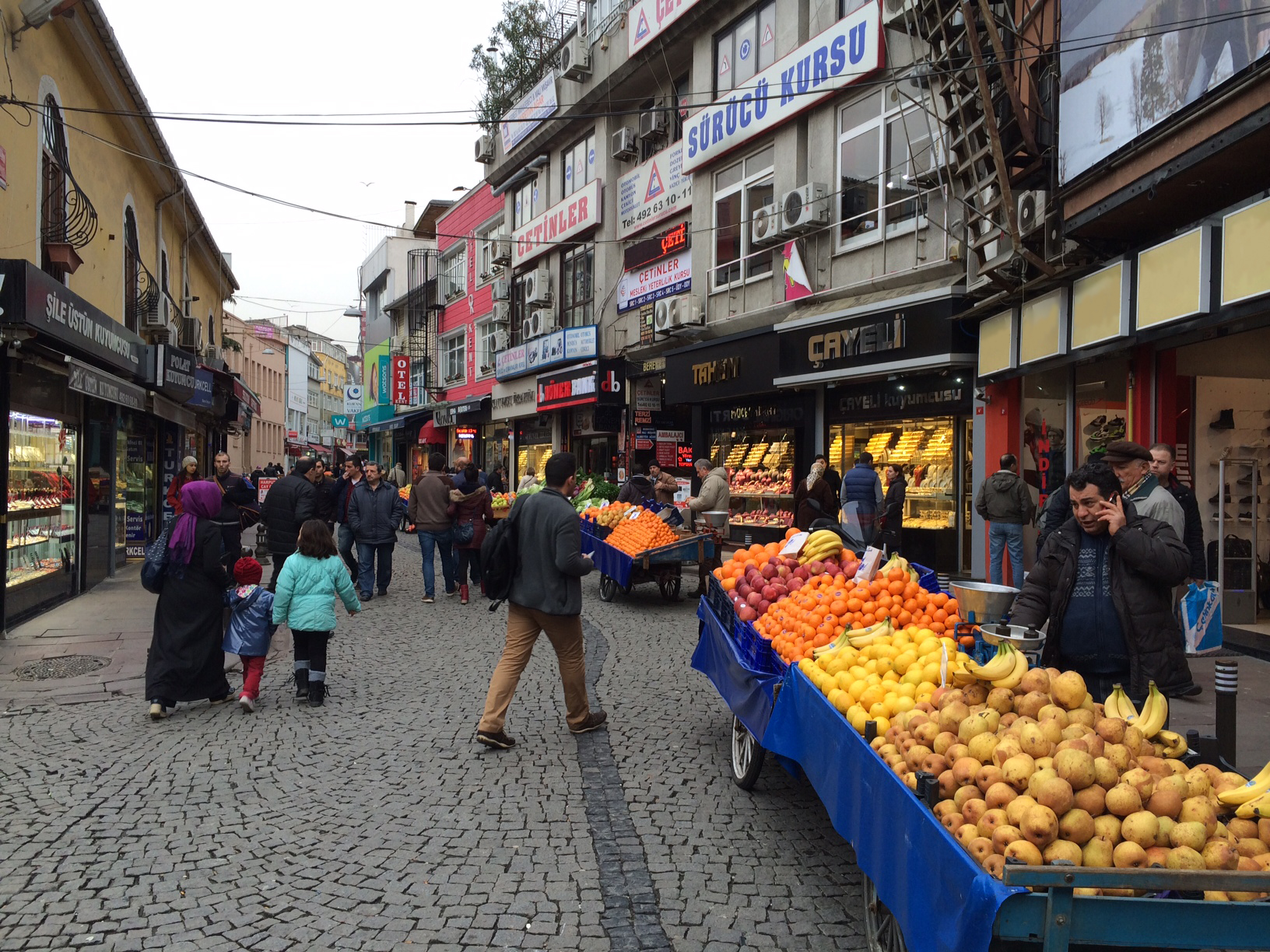 Many fresh fruits were also sold in the market.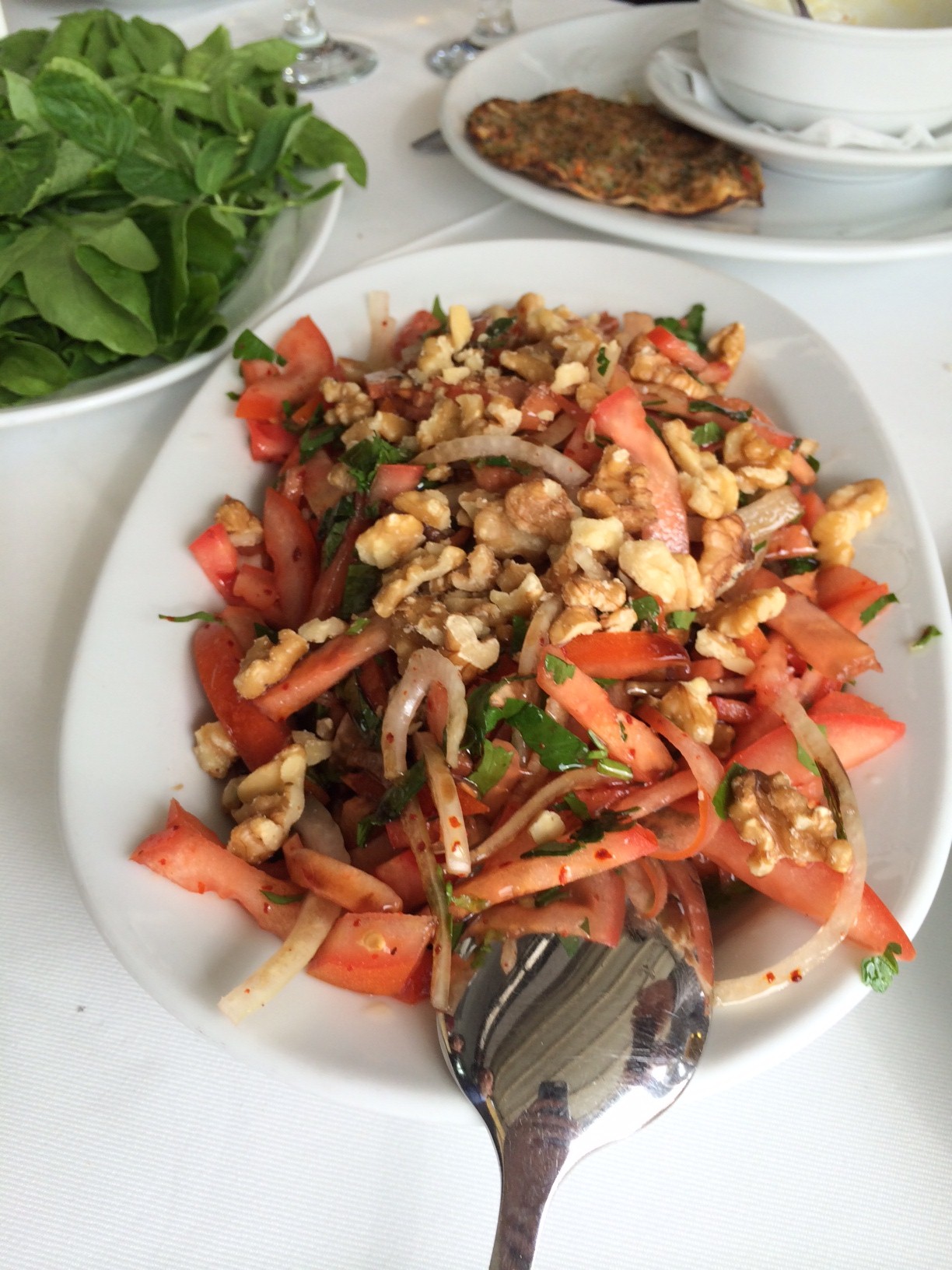 A Turkish salad with walnuts.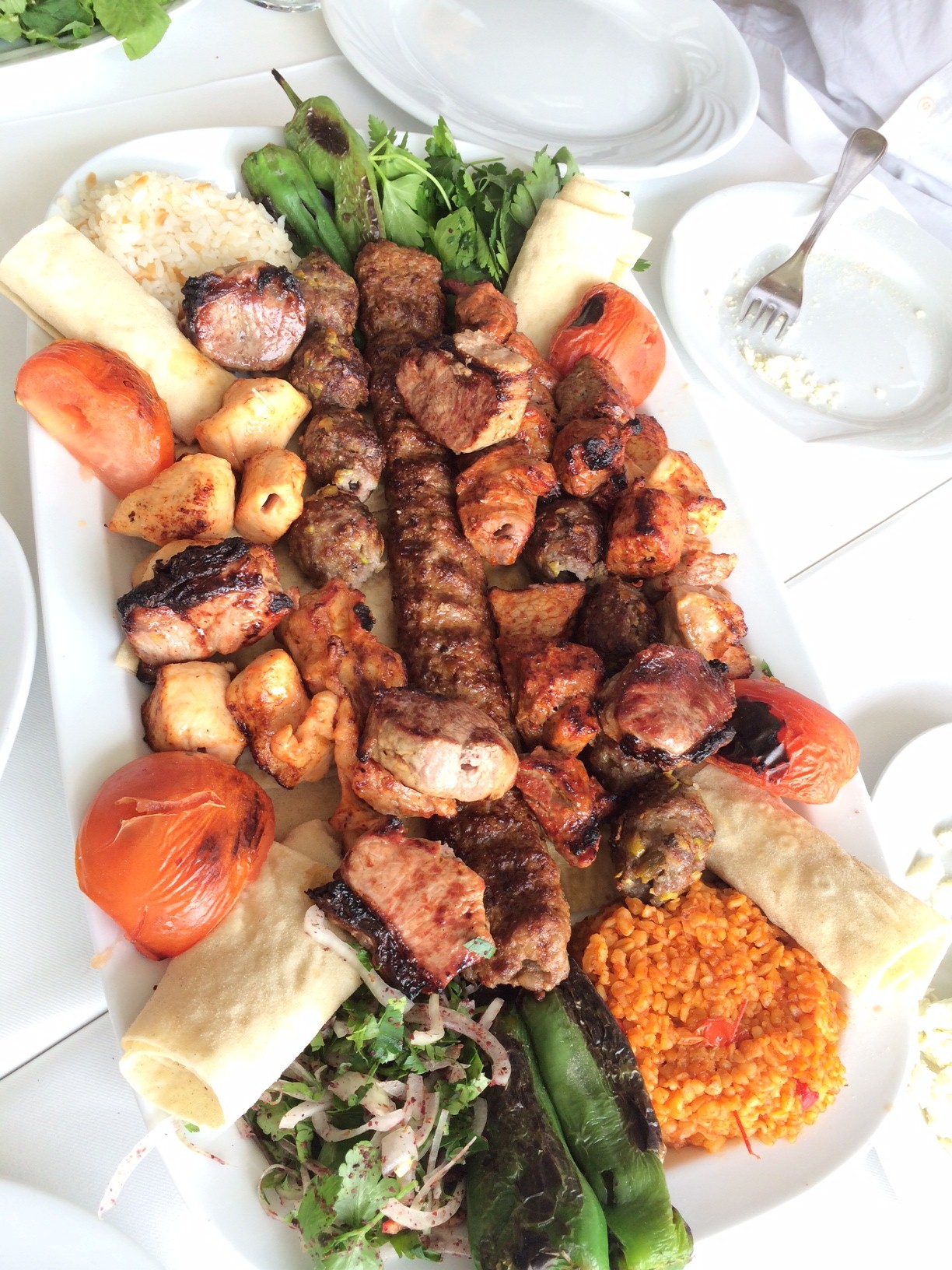 Here it is—Turkish food!
These are kebabs!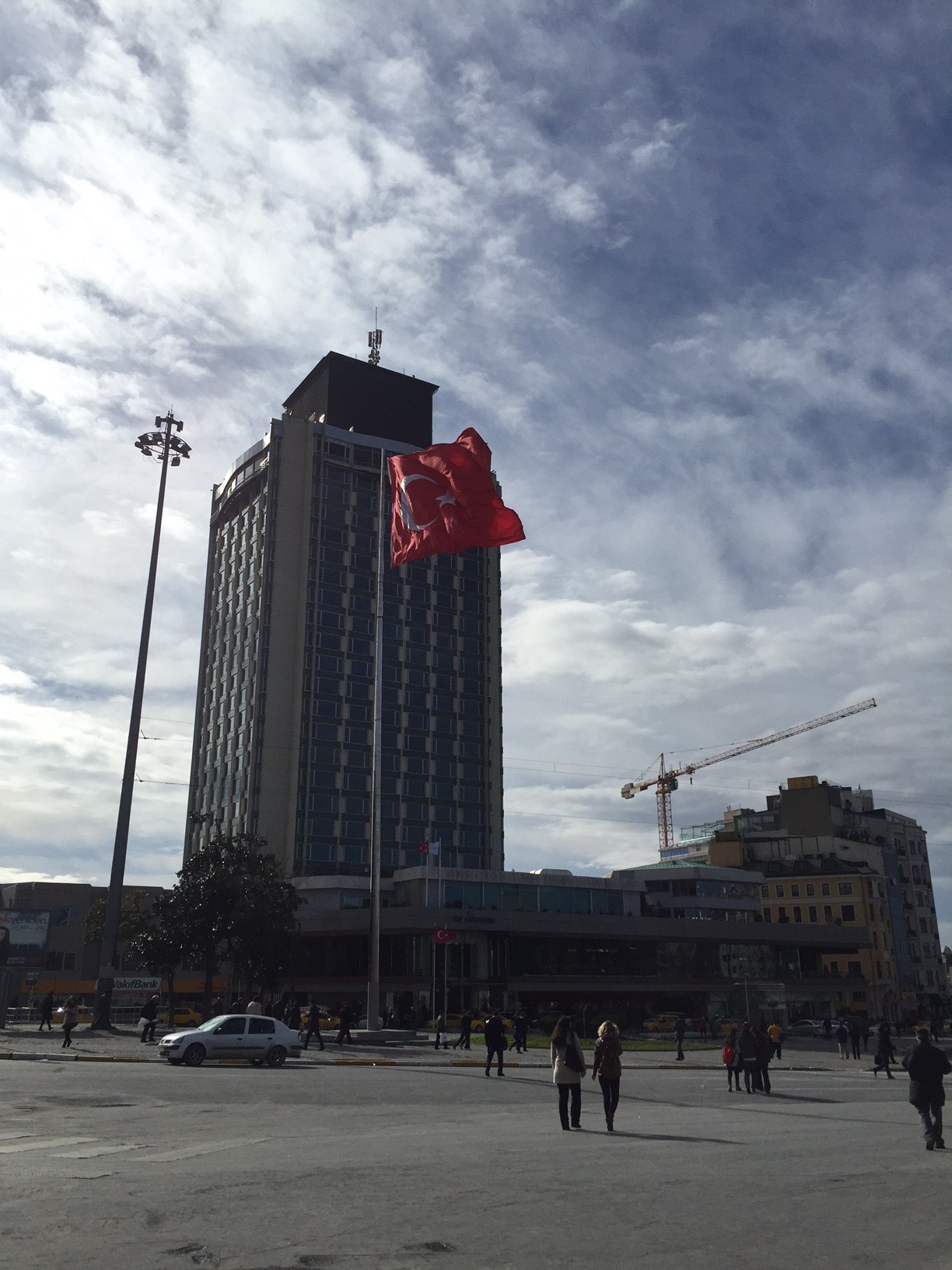 Taksim Square, located at the heart of the new urban district.
Istiklal Avenue, which extends from Taksim Square, is crowded with stores selling doner kebabs, roasted chestnuts, Turkish ice cream, and other foods.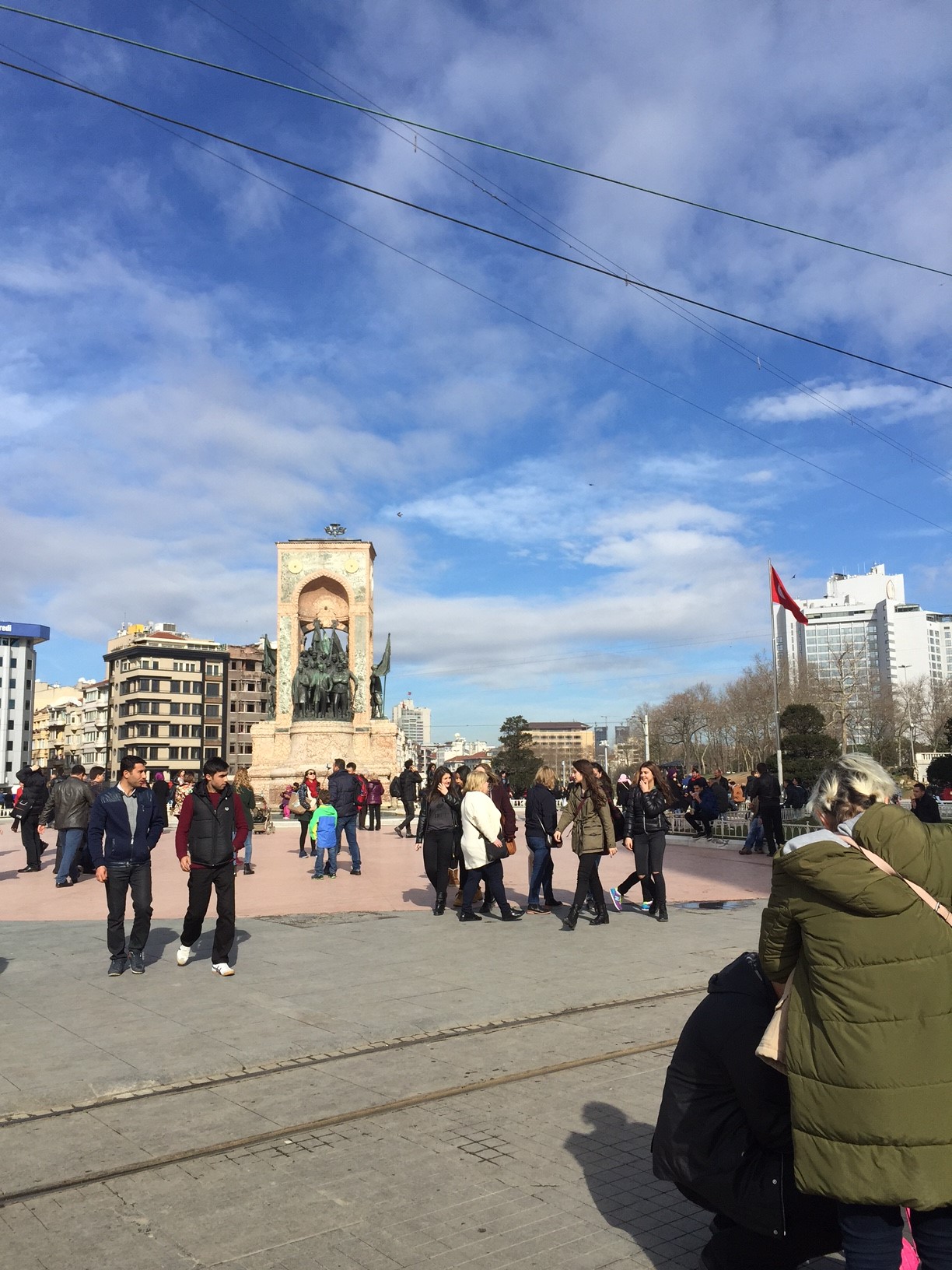 Republic Monument, which has a bronze statue of Ataturk, the founder of Turkey, stands at the center of the square.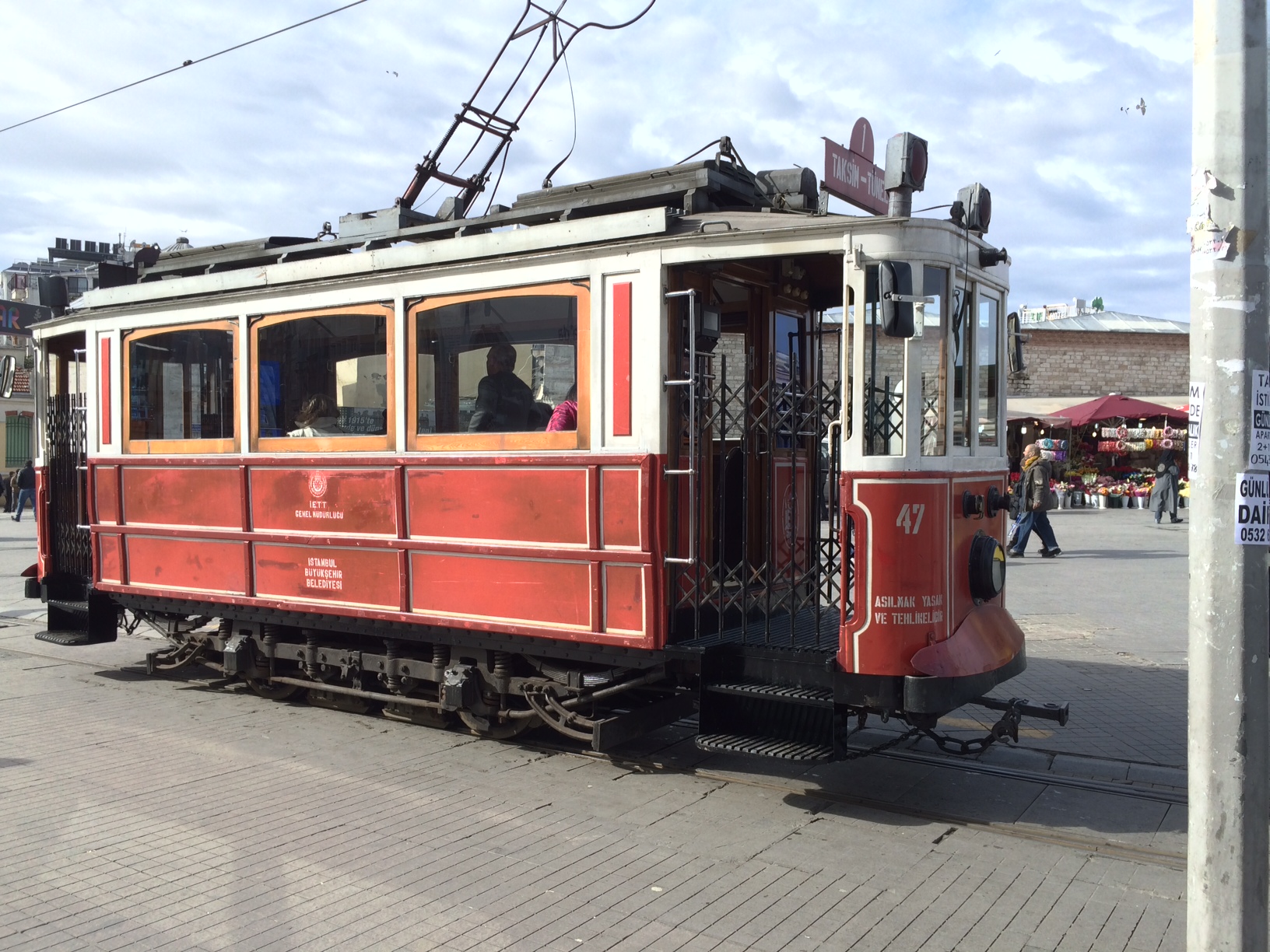 Retro streetcars can also be seen driving along the streets.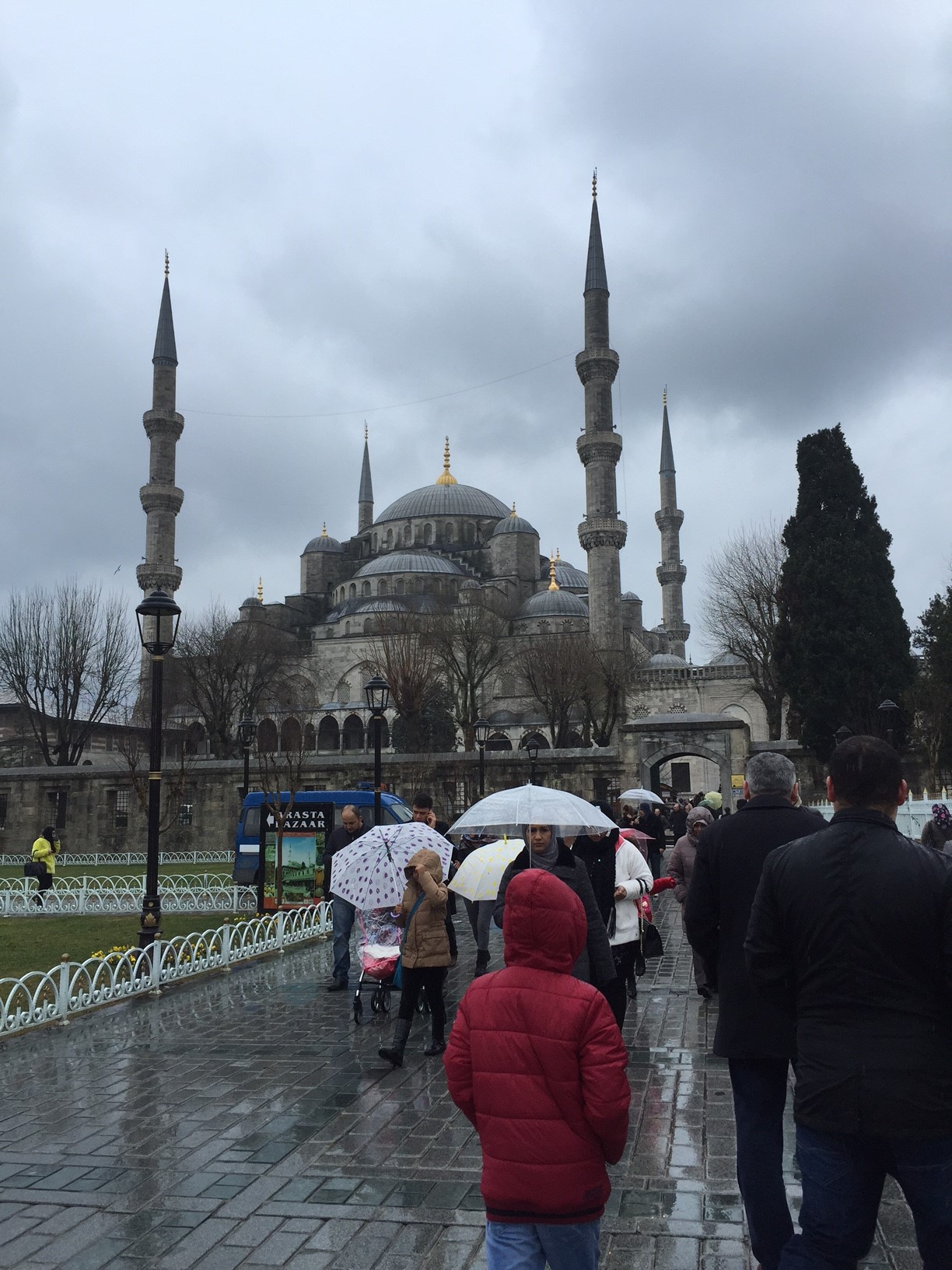 The Blue Mosque (official name is "Sultanahmet Camii") is registered as a World Heritage Site.
Inside the dome, the light penetrating through the stained glass looks like something out of a dream.
One side of the wall is covered in blue tiles, and it is said that the name "Blue Mosque" originated from these tiles.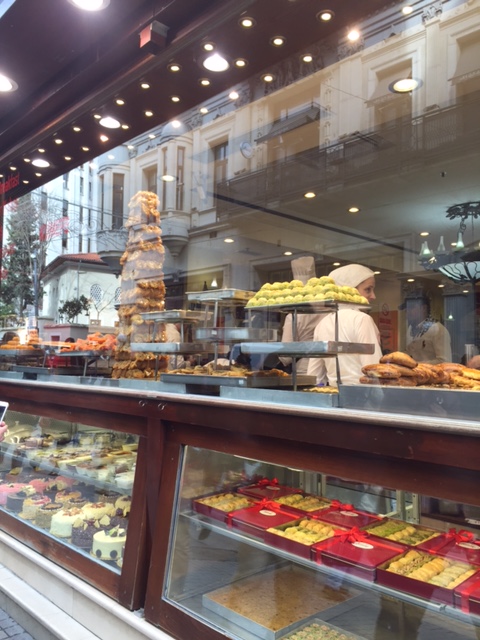 This is a specialty store for baklava, a famous Turkish sweet.
It is a truly sweet dessert, with pistachios and walnuts sandwiched between many layers of pie crust and doused in syrup.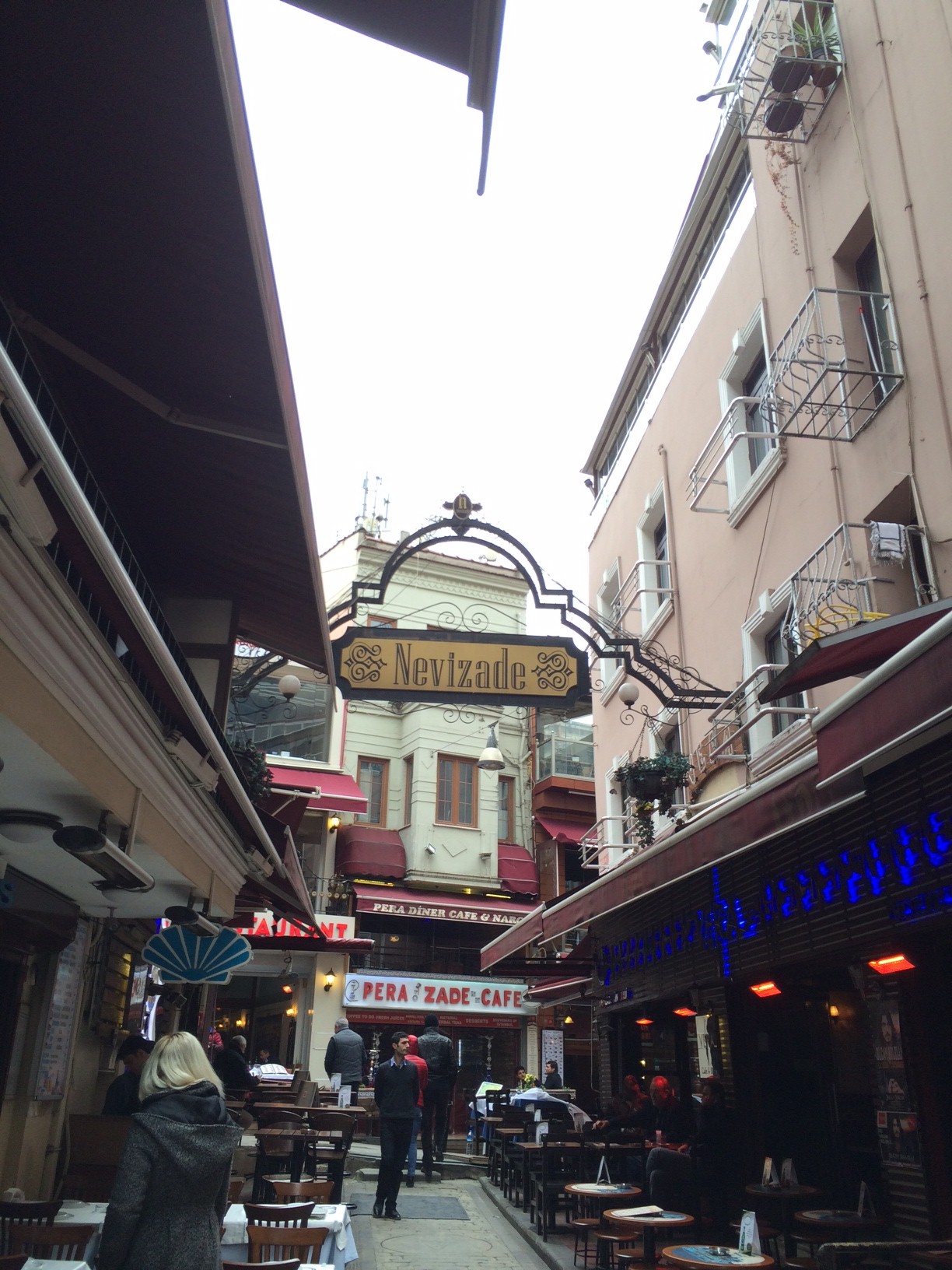 On the last day of filming, we had lunch in the Nevizade area, which is lined with meyhane (traditional Turkish taverns).
As the area is close to the fish market, there are many seafood restaurants.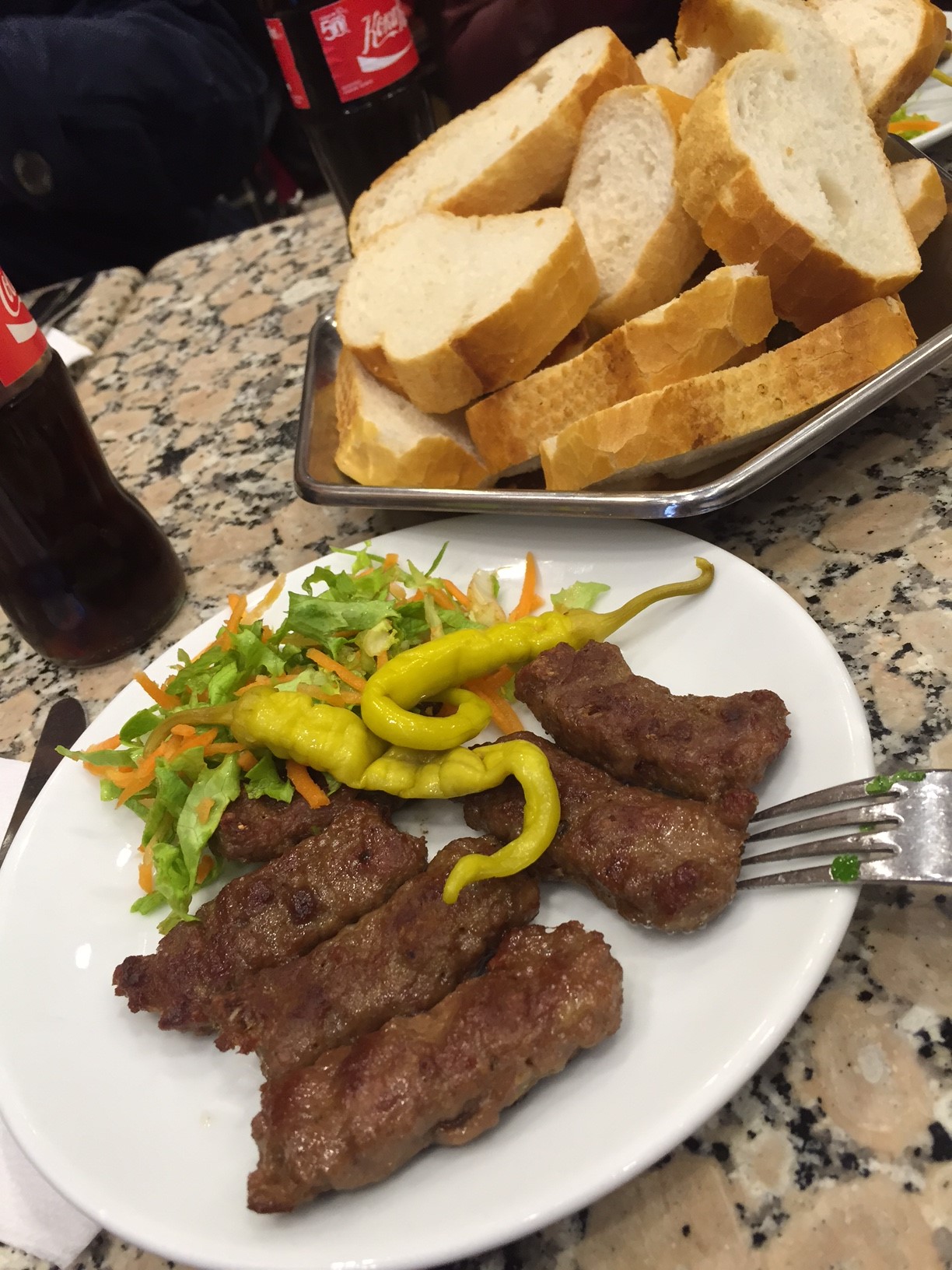 We dined on Turkish hamburgers known as kofta at a lokanta (Turkish cafeteria) near the sightseeing area in the old town. These are delicious when paired with pickled green chilies!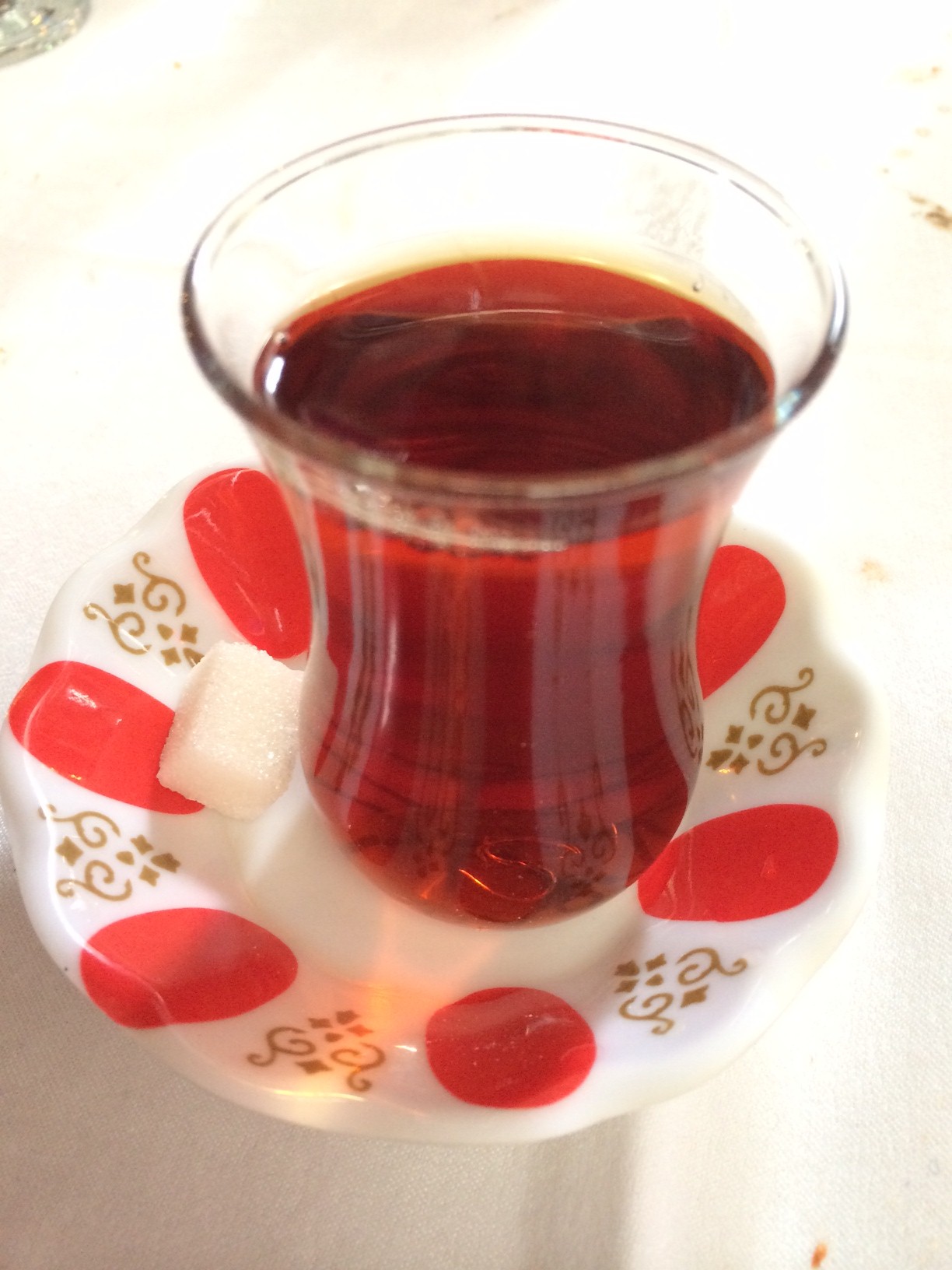 We enjoyed chai tea after the meal, which was served in a small glass.
Go to Exploring Mitsubishi Elevators & Escalators Around the World Vol.10 Istanbul, Turkey
Back to "Exploring Mitsubishi Elevators & Escalators Around the World" Top Page