Vol.9 Alexandria, Egypt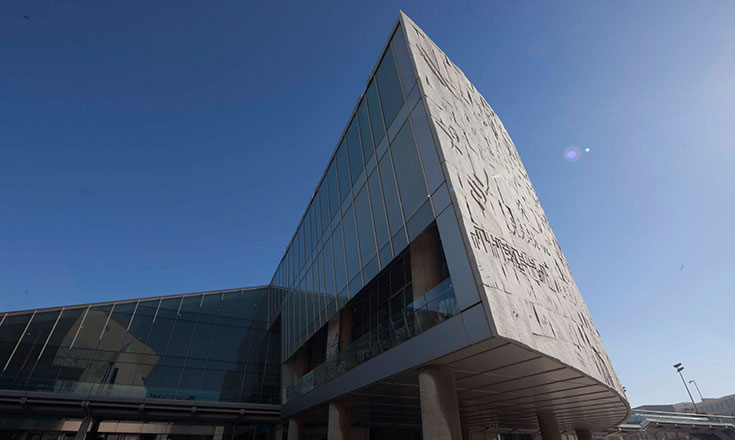 When Alexander the Great set out on his great expedition, he established a Greek-style port city called Alexandria at the mouth of the Nile River – a place of such scenic beauty it was called the "Pearl of the Mediterranean." From ancient times, it was a gathering place for poets and philosophers, a focal point of commerce, and a hive for various kinds of culture, including literature, astronomy and medicine. It was here that the Library of Alexandria was built, whose collection of 700 000 books made it one of the preeminent such institutions in the world.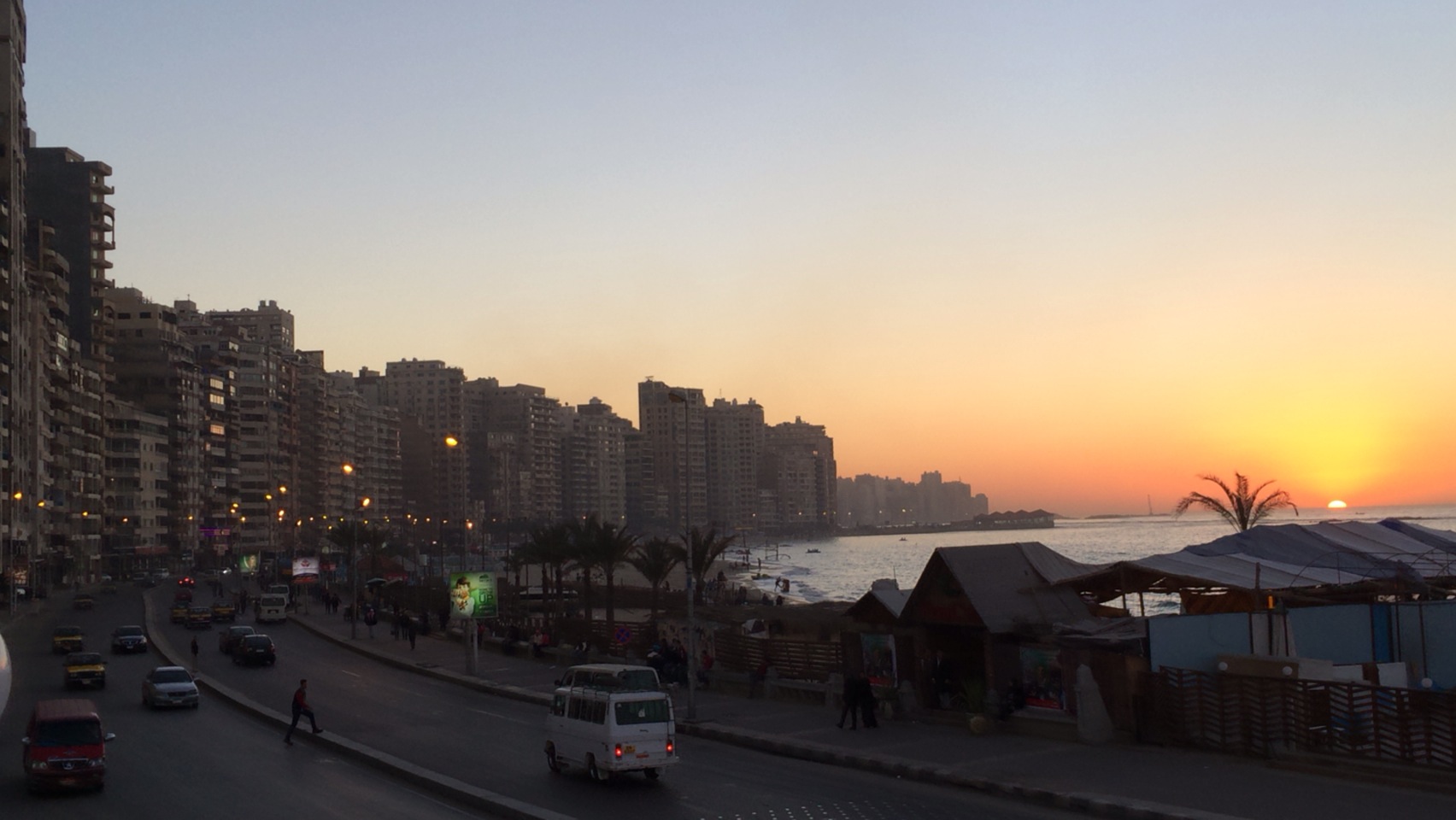 On oceanfront streets of Alexandria, we had to stop to enjoy the incredibly beautiful sunset over the Mediterranean Sea.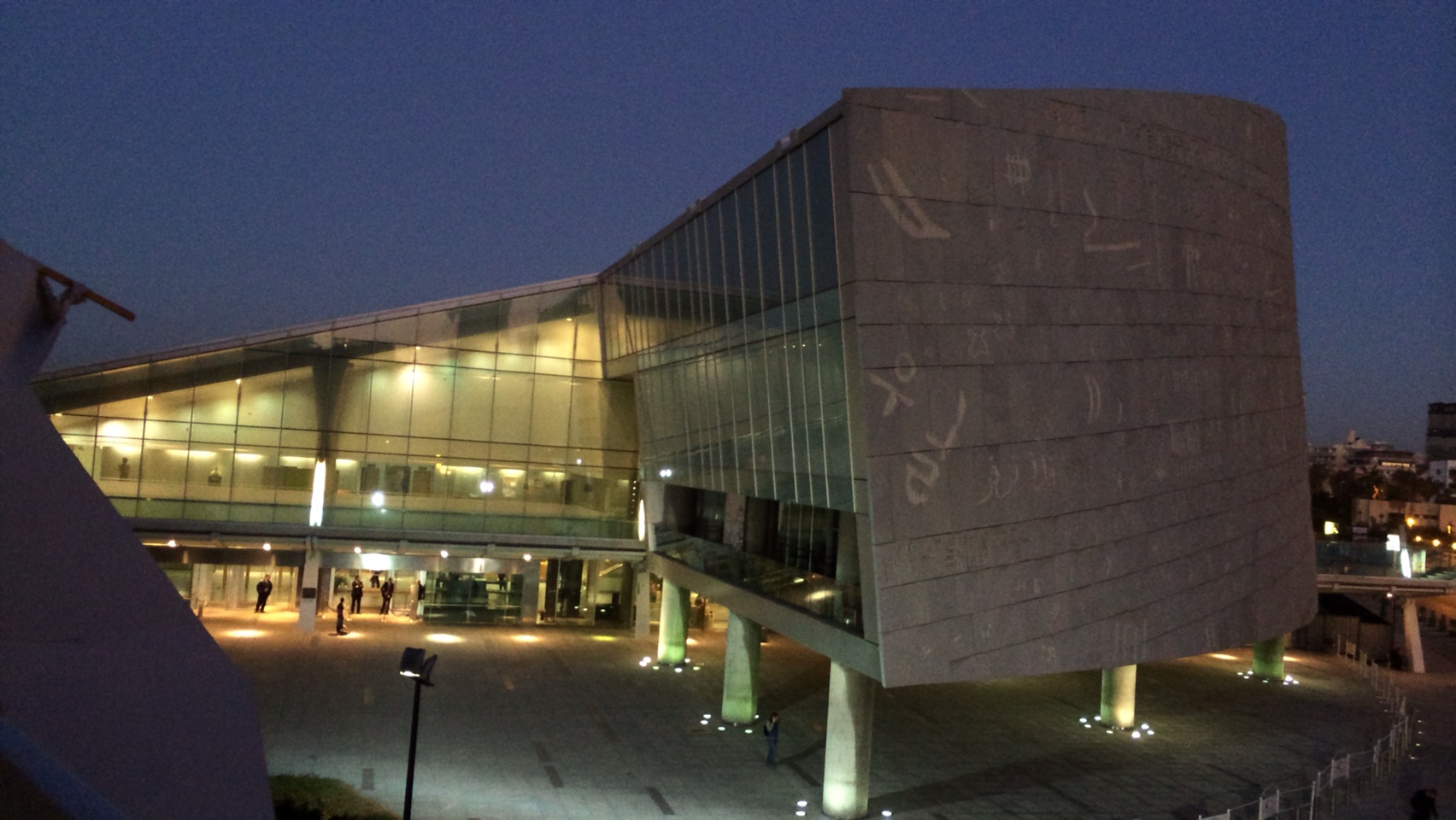 Even at night, the dramatic presence of the Library of Alexandria makes an unforgettable sight.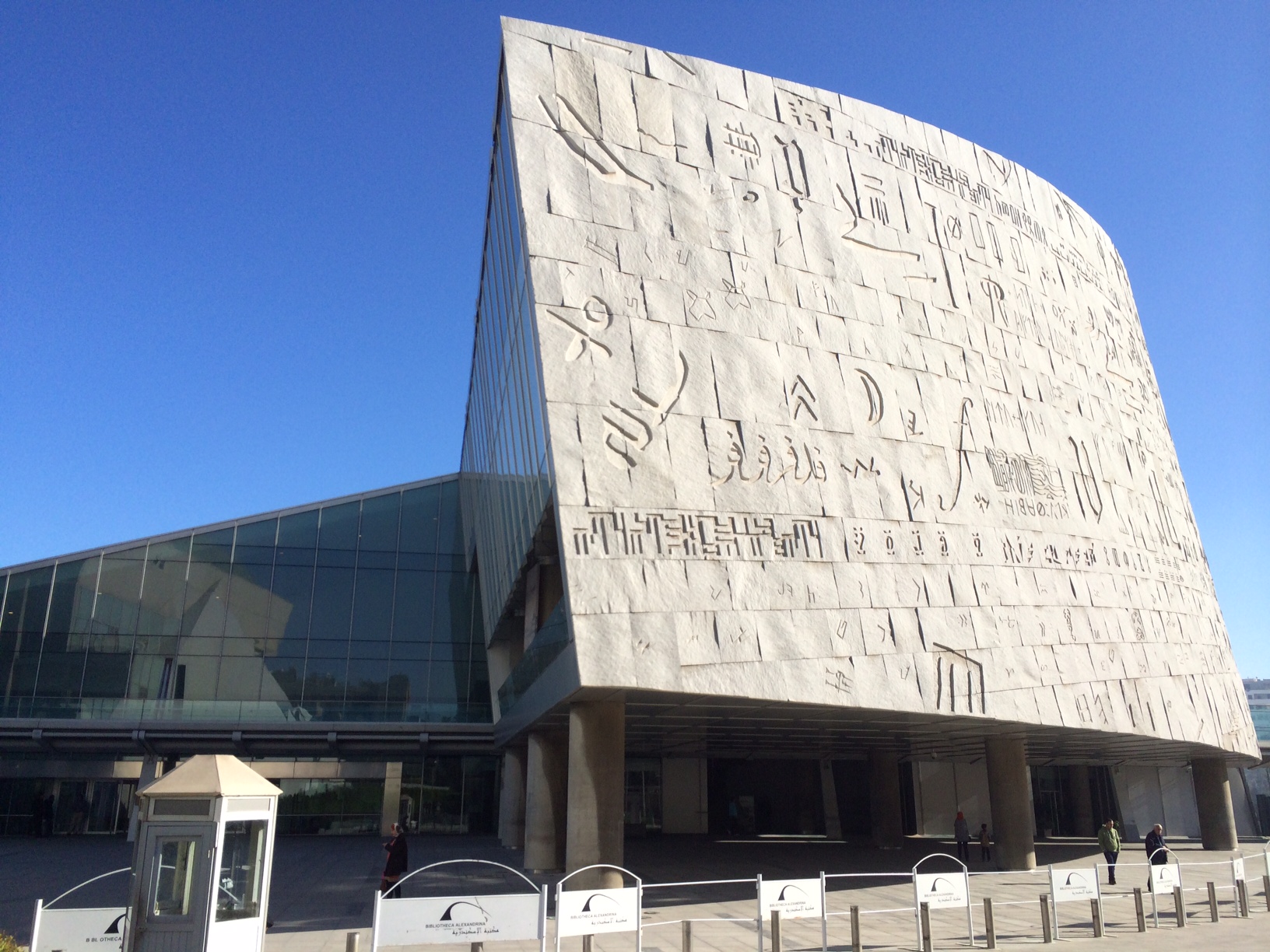 The next morning when we arrived for the interior shooting, we saw the Library of Alexandria in the light of a clear and sunny day, and it was even more impressive.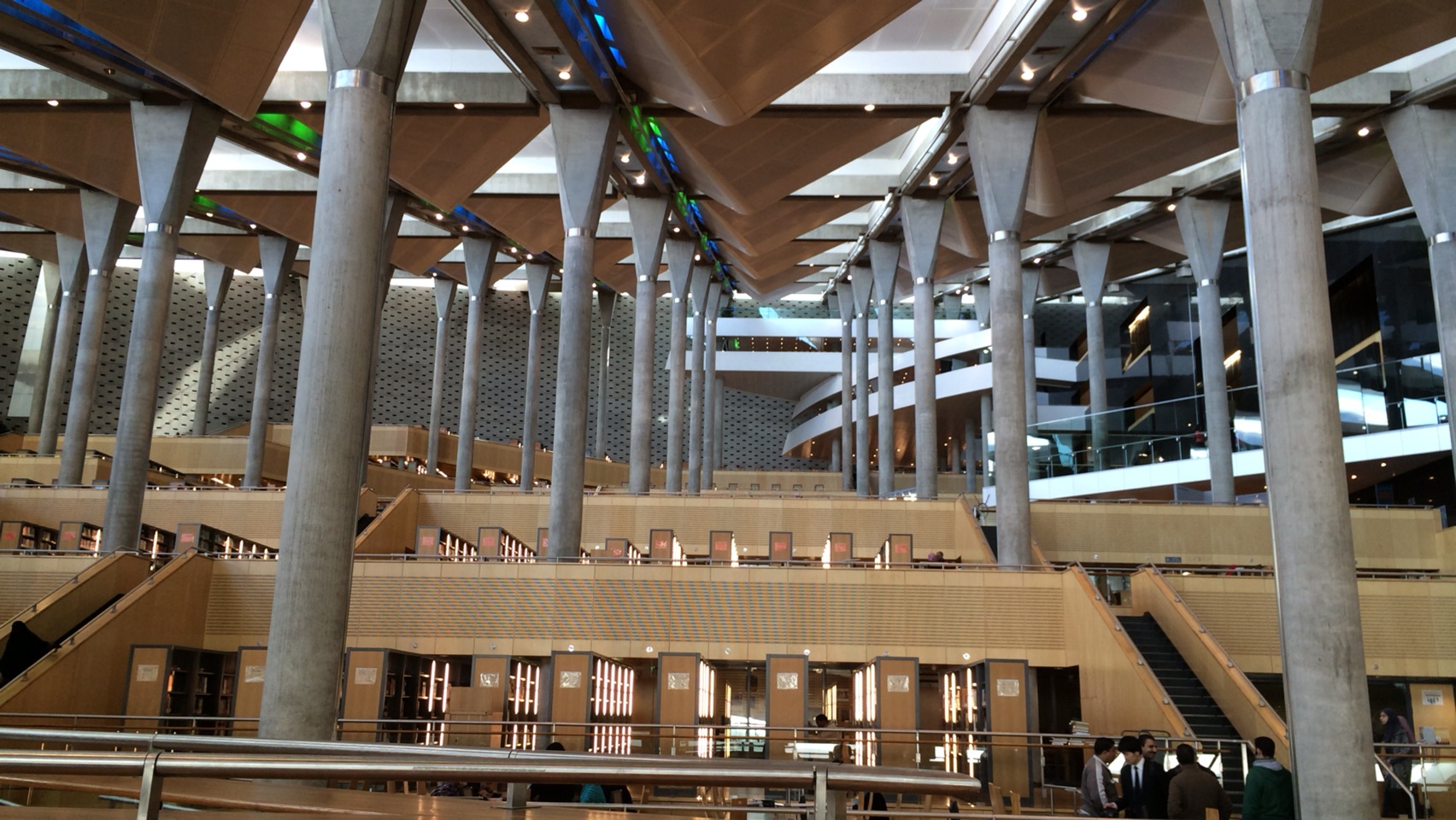 We were immediately struck by the immensity of space in the interior of the Library of Alexandria. The countless columns were not simply functional pillars, but elegant installations supporting the massive roof.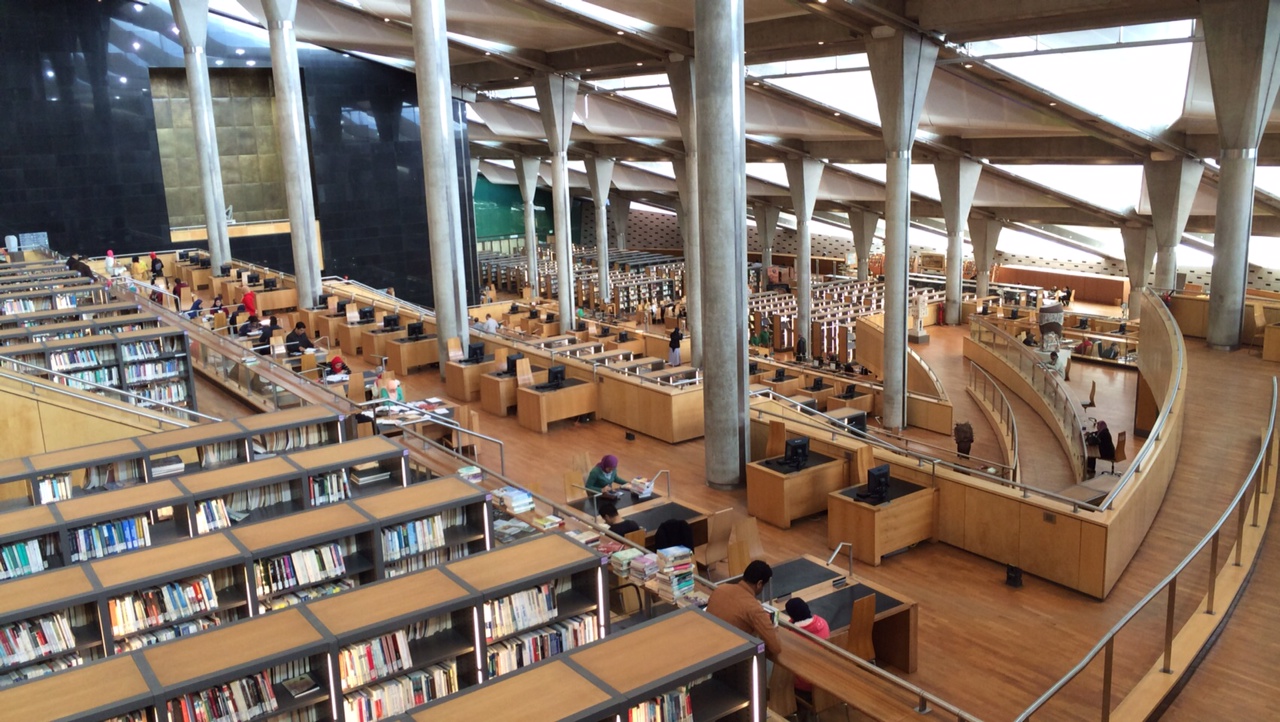 This photo was taken from a different angle inside the Library of Alexandria. Note the gentle incline of the ramps that provide comfortable barrier-free access for all visitors.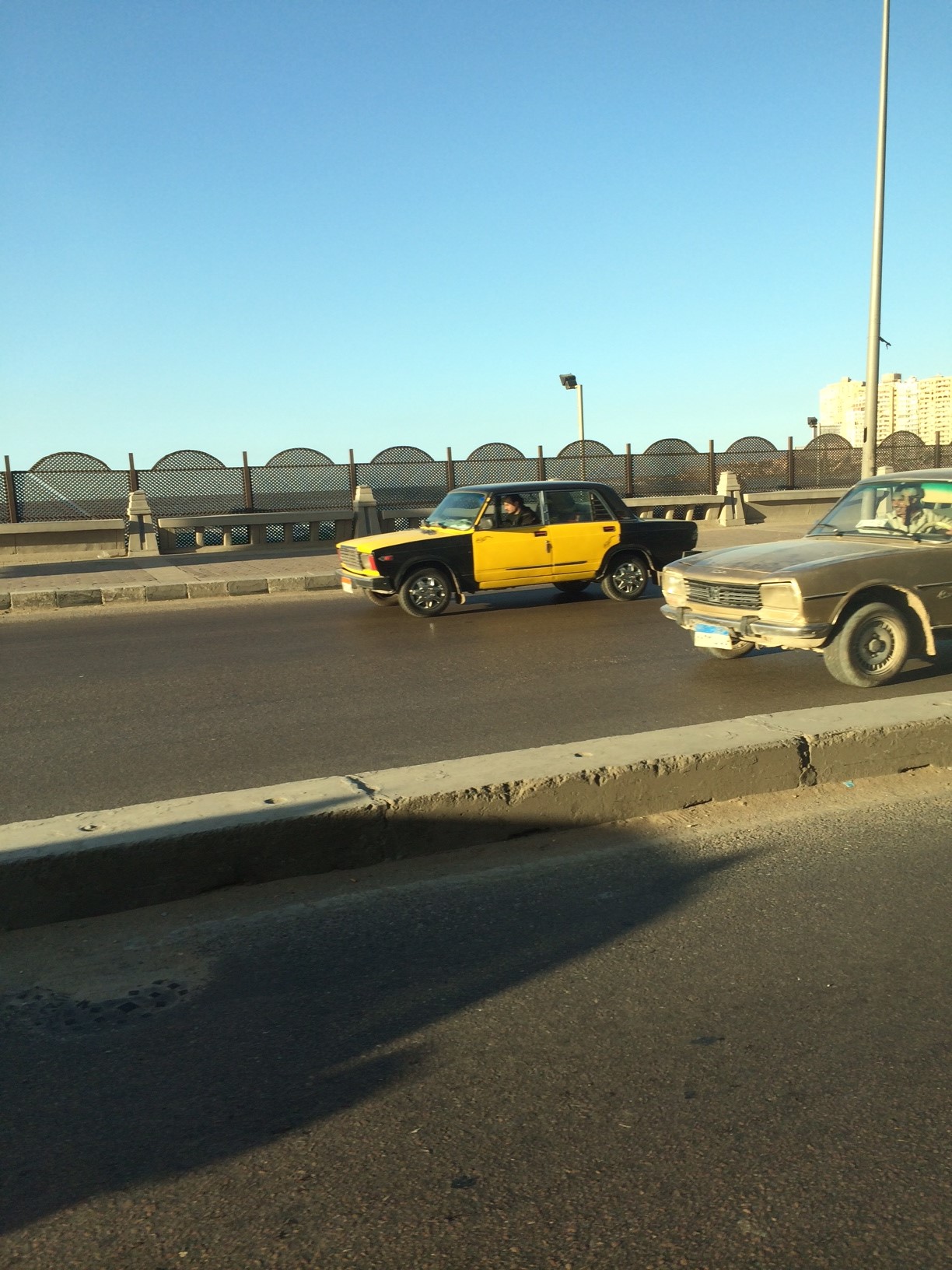 Driving through the heart of Alexandria, you can't miss the eye-catching two-tone yellow and black taxis.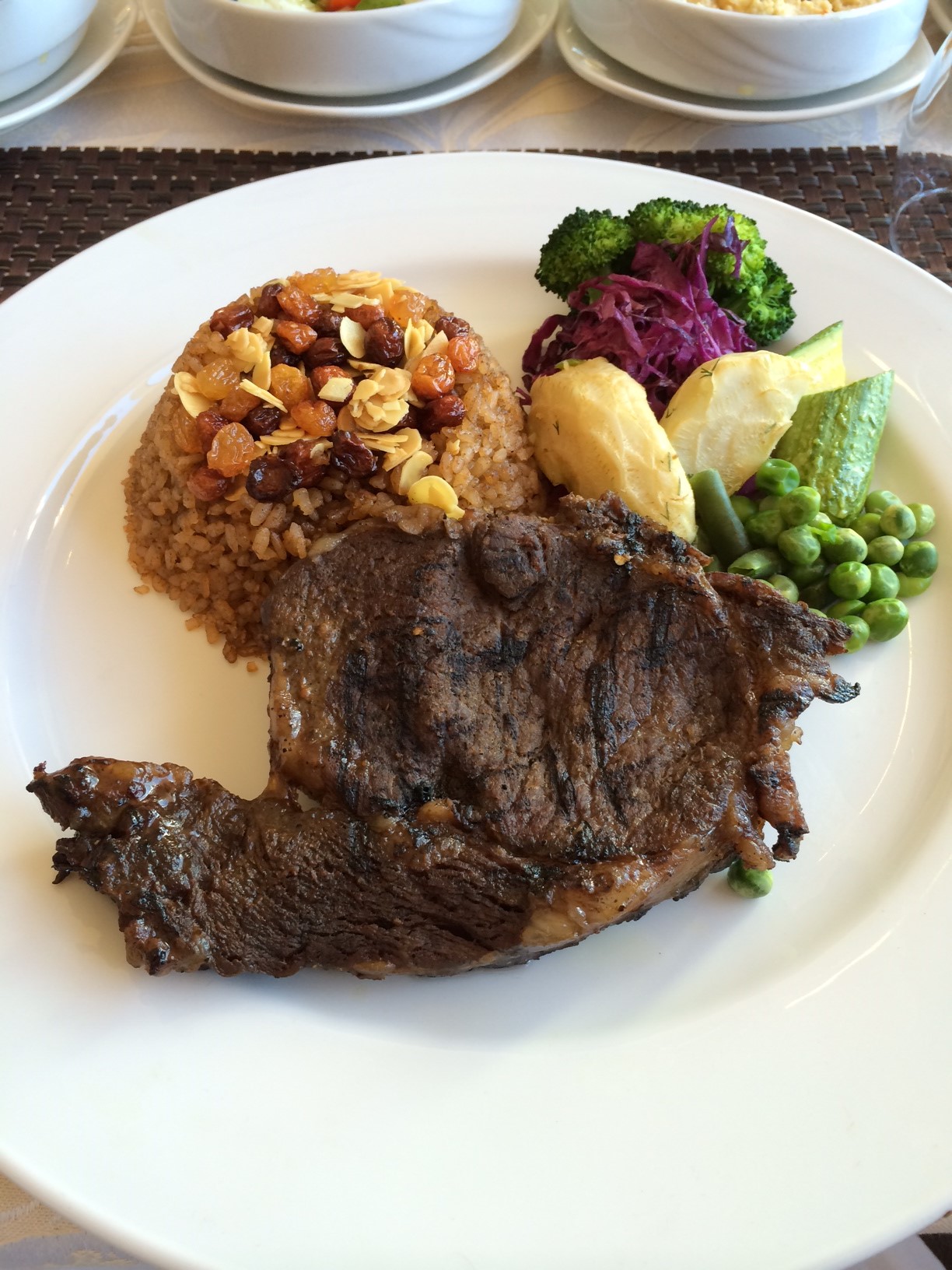 We celebrated the end of a successful day with a sumptuous dinner. Each dish was delicious example of Alexandria-style Mediterranean cuisine.
Go to Exploring Mitsubishi Elevators & Escalators Around the World Vol.9 Alexandria, Egypt
Back to "Exploring Mitsubishi Elevators & Escalators Around the World" Top Page