Case study

Rane Madras
Automotive, India
Background / Issues

Power outages limit production increase
Rane Madras is a major OEM of automobile parts and owns six factories at various locations in India. The need to conserve energy and reduce electric power cost has increased as increased production volume led to more power demand and subsequent outages.
Solution

Elimination of power waste by using inverters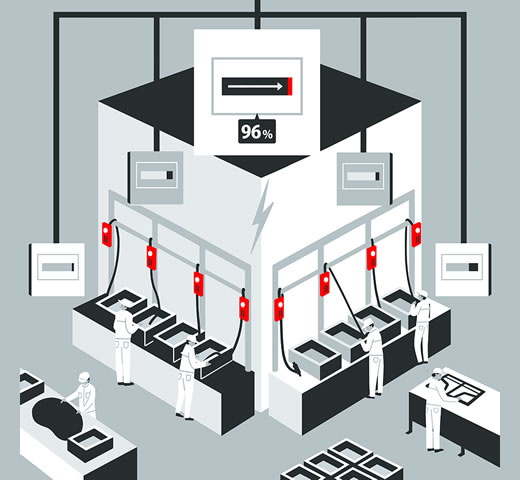 Working together with Rane Madras our solution aimed to identify and improve processes  that have become the cause of extra power consumption, such as drills that continue to rotate even when not in use, and over specified powerful motors that are not required, etc. One application was controlling the power used by metal presses, where variable frequency inverters were installed as a key technology. Inverters are able to control the speed, power and energy consumption of a connected electrical motor by varying the electrical input to it. Overall we installed 546 units within a single factory.
Effect

Reduced power consumption and associated costs, in some cases up to 96%
In the past, power consumption was high due to unnecessary continuous operation of machines or inefficient use. With the introduction of inverters, it is now possible to adjust power consumption to an appropriate amount that match operation needs. In the example of the press shop our solution realized a 96% energy reduction. In addition, in the fifth year since the start of the project, we have succeeded in reducing costs by reducing annual power consumption by 380,000units (approximately 3 million INR).
SMKL

Visualization of energy consumption and costs for machine, line and plant
Making ROI bigger step by step by using SMKL.

"Maturity Model" is a known type of analysis, it also makes the reader think of higher management analysis so is the right way to describe this….because it is actually a maturity model!

Just to make continuous investment is probably a bad business decision but to make that investment sustainable means that it pays for its self and continues to drive value – simply investing continuously does not guarantee benefit – only cost
Energy Saving
Make data visible

(data collection/processing)

By visualizing data of the entire line, it is now possible to know which parts need to be improved.
Award

Awarded the Deming Prize for saving energy and raising employees' awareness of energy conservation
The merits of this activity were duly recognized with the receipt of a Grand Deming Prize* in India, this project not only reduced power consumption, but was also pivotal in improving employees awareness of energy conservation. The main reason for this award is that all employees worked together to promote energy cost reductions and achieved bottom-line results.
* Deming Prize: a global prize on quality established in Japan. It is an award to commend organizations that contribute toward the field of TQM (Total Quality Management).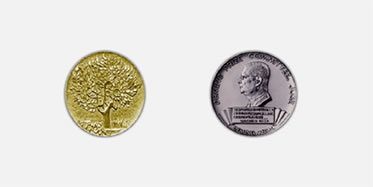 Deming Prize
Please inquire with the following for more detailed information about utilizing data to enhance productivity and factory operation ratios by breaking away from processes relying on people.
Case Studies
SMKL

Smart Manufacturing Kaizen Level (SMKL)
The framework that enables management to make decisions on continuous investments