Making Complexed Implementation of

Digital Manufacturing
In recent years, the importance of digital manufacturing has been recognized by many companies, but in reality, only a few have established them. Furthermore, although we understand the significance of Industry 4.0, there are still only a few companies that have started to work on it due to its high degree of difficulty.
To solve the highly complicated and diverse issues of digital manufacturing as simply as possible, not only are latest technologies such as machine automation and digital engineering needed, "human knowledge" is also indispensable.
It is important to review business processes and structures fundamentally and optimize the manufacturing site when integrating human knowledge with machines and digital technology and fully utilizing them.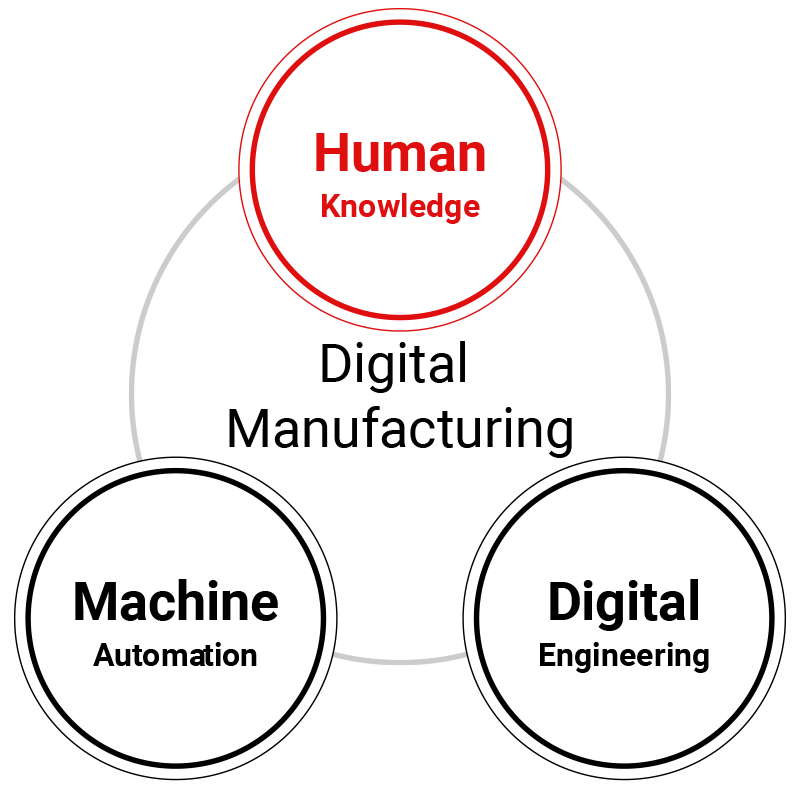 Mitsubishi Electric has accumulated manufacturing experience
- that has supported Japanese industry for over 100 years.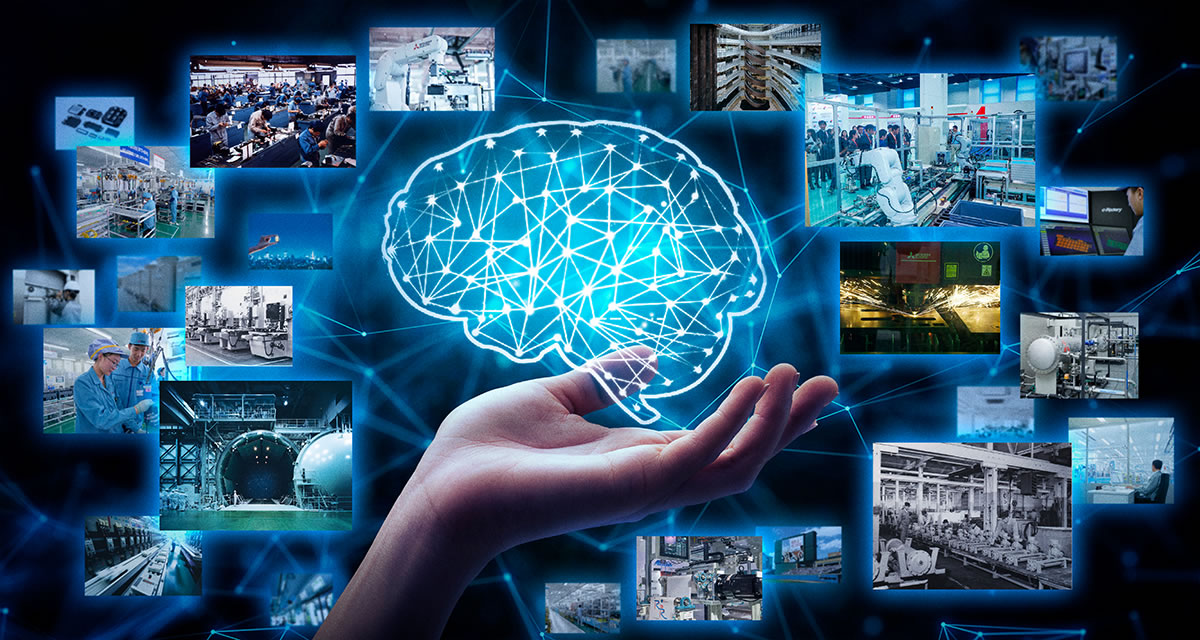 Adding this extensive human knowledge to machine automation and digital engineering, Mitsubishi Electric can offer various solutions for not only improving manufacturing sites, but also expanding profits and solving other management issues by reducing costs and improving productivity.
By making these three aspects the core; human knowledge, machine automation and digital engineering, Mitsubishi Electric supports optimizing overall management in terms of improving profitability by implementing smart solutions tailored to each factory in a wide range of fields.
Case Studies
SMKL

Smart Manufacturing Kaizen Level (SMKL)
The framework that enables management to make decisions on continuous investments