No margin for error.
Plenty of room to spare.
Servo Systems
Mitsubishi Electric's servo systems are inside ASTI's most advanced semiconductor scanning machines.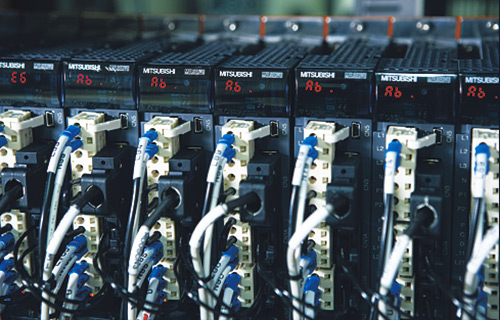 Seeking perfection in semiconductor manufacturing
Absolute perfection. As world leader in semiconductor processing equipment, ASTI demands it. That means that every semiconductor package processed by its Hexa series scanners is flawless. With perfection in mind, ASTI chose Mitsubishi Electric's MR-J2S and MR-J3 servo systems for their Hexa scanners.
ASTI's Hexa is a tray-based scanner for leaded/leadless and ball array packages. It combines up to six semiconductor back-end processes into a system designed to eliminate human visual inspection and provide significant floor-space and manpower savings.
High speed and accuracy were made possible by Mitsubishi Electric's new MR-J3 series servo, which has a capacity range of 50 W to 55 kW. It also features a compact design that's 20-percent smaller than previous models.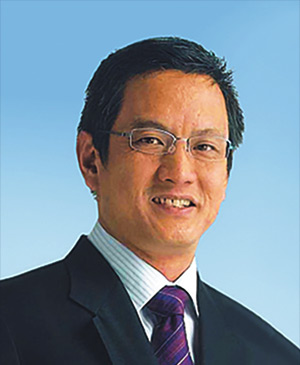 Aiming for "zero-defect" manufacturing
One of ASTI's goals is to help its clients, some of the world's leading semiconductor manufacturers, achieve "zero-defect" manufacturing while maintaining better control of quality, cost and efficiency.
"In our business, reliability and accuracy are indispensable. In Mitsubishi Electric we have found a technology partner we can trust for our most advanced machines," says ASTI Group CEO Charles Char Lew Siang.
Incorporating Mitsubishi Electric's SSCNET III fiber optic wiring solution with the new MR-J3 servo allowed ASTI to save space and simplify the design of the latest Hexa model.
Quality precedes our pursuit of perfection.