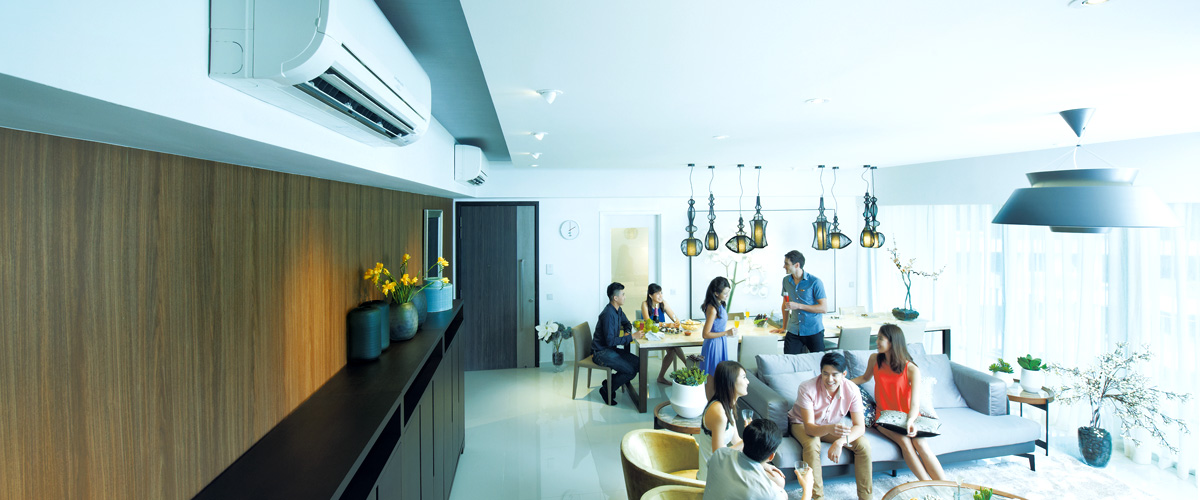 When the room's
hot, you're not.
Air Conditioners (Singapore)
Keeping one of Singapore's largest and iconic residential developments cool and comfortable is no small feat. Only Mitsubishi Electric air conditioners offered the energy-efficiency that The Interlace residents expect.
A striking example of futuristic architecture and environmental cohabitation, The Interlace covers eight hectares and comprises of 31 apartment blocks - each six stories tall and stacked in a hexagonal arrangement, with a total of 1,040 units. Developed by CapitaLand Singapore and Hotel Properties Limited, it's all designed to embrace the surrounding tropical foliage with roof gardens, sky terraces and lush green spaces.
Building on the "green" theme, Mitsubishi Electric Starmex MSY series air conditioners are installed in each unit. The MSY series features our Multi Split inverter, which adjusts airflow in response to various conditions, such as the difference in temperature between the air outside the building and the air inside the room. The benefit is that our air conditioners run more efficiently and therefore reduce electricity costs.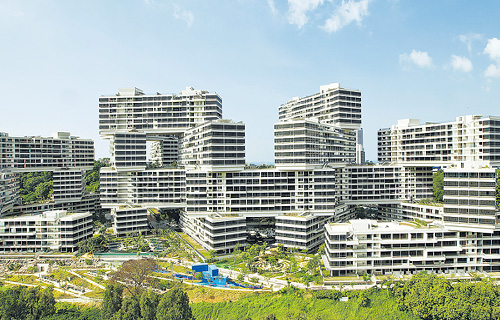 A total of 5,580 Mitsubishi Electric air conditioners are installed throughout the development. Mitsubishi Electric's air-conditioning technology allows for control of operation time, temperature and air flow to individual units, while also offering flexibility in installation and design. Residents of the development also appreciate the quiet operation. It's no wonder Mitsubishi Electric air conditioners have received Singapore's Energy Star efficiency rating. Now, that's a very cool star.