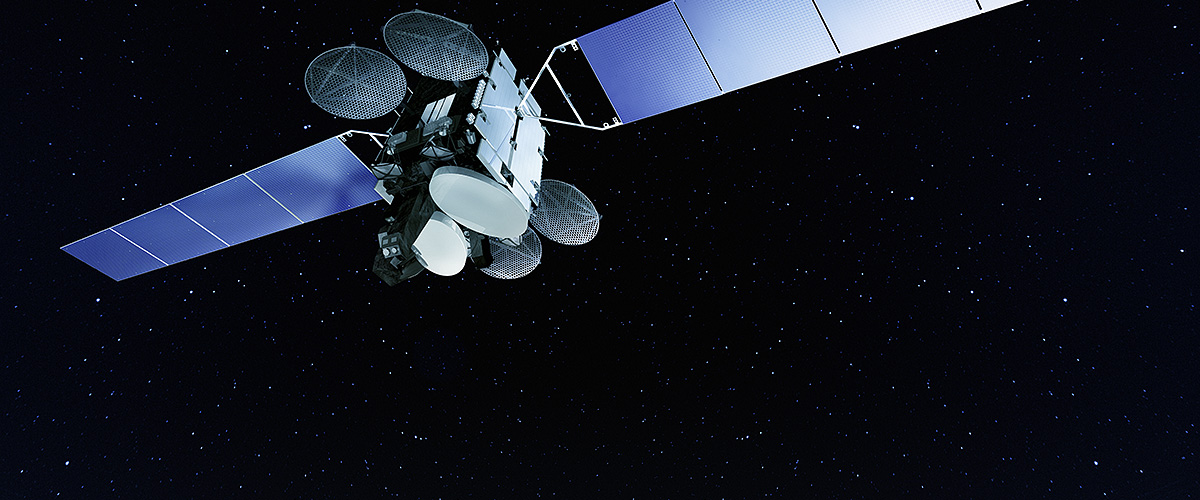 Even from space, our technology delivers world-leading quality to Asia and beyond.
Commercial Satellites
Mitsubishi Electric's DS2000 platform for the ST-2 satellite delivers exceptional quality and reliability.
Designed for a joint venture between Singapore Telecommunications (SingTel) and Taiwan's Chunghwa Telecom, the Mitsubishi Electric-designed ST-2 satellite has been in orbit since 2011 and features our DS2000 platform. There are now six satellites in orbit using the platform, which is engineered to be highly reliable.
Over the years, Mitsubishi Electric has participated in more than 450 satellite development projects. The ST-2 is one of the latest achievements, produced in Japan specifically for commercial use abroad. It has a wide-ranging footprint of C-band and Ku-band coverage serving the Middle East, Central Asia, the Indian sub-continent, Southeast Asia and the Mediterranean Sea, and allows SingTel and Chunghwa Telecom to deliver telecommunication services to more than 400 million customers.
Apart from its high-powered beams, the ST-2 also offers excellent switching capabilities among different regions to provide flexibility for meeting changes in demand. With 20% more transponder capacity and a wider coverage footprint than its predecessor (the ST-1), the ST-2 helps increase SingTel's capacity to meet Thailand's growing need for fixed and mobile satellite services for TV broadcasts, IP telephone, maritime communications, and back-up, emergency mobile service.