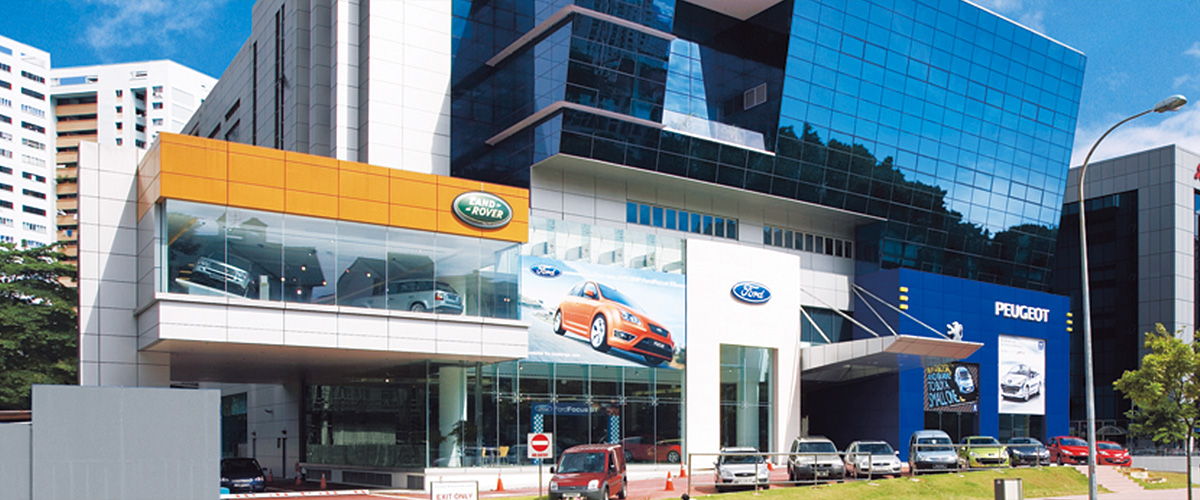 Best efficiency.
Best control.
Air Conditioners (Private Residential & Commercial)
Mitsubishi Electric's City Multi, VRF (Variable Refrigerant Flow) system provides cost-efficient, flexible cooling solutions for large commercial and private residential buildings.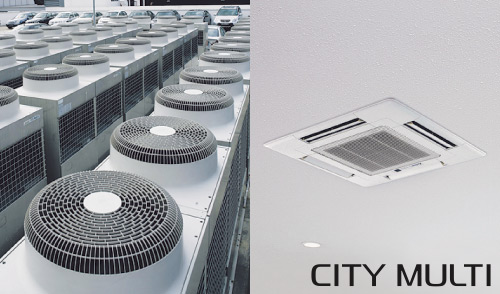 Keeping customers cool and tenants happy
It's always hot in the heart of Singapore. But in the city best known for its business climate, keeping shoppers and office workers cool is a top priority. The uniquely designed Vantage Automotive Centre features three upscale auto showrooms on the first and second floors and various company offices on floors three to five. Accurately meeting the air conditioning needs for such a diverse group of tenants is not easy. However, it's just what Mitsubishi Electric's City Multi does best. Each tenant's air conditioning can be controlled on-site or remotely through a simple graphic interface on a computer terminal.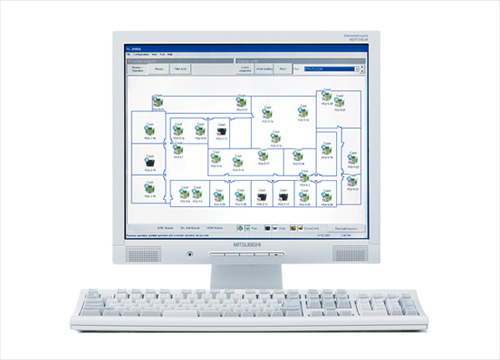 One stop control - an industry first
Mitsubishi Electric's City Multi is designed to give building owners more control and building tenants more comfort while conserving energy and resources for all. The settings for each unit in the air conditioning system of a large commercial building can be monitored and controlled from a single computer terminal. The system can even be controlled remotely through an Internet connection. Mitsubishi Electric was the first manufacturer to offer this one-stop and remote access system, which allows precise control of energy consumption and thus helps building owners and tenants to control costs.
Cool technology that saves energy.