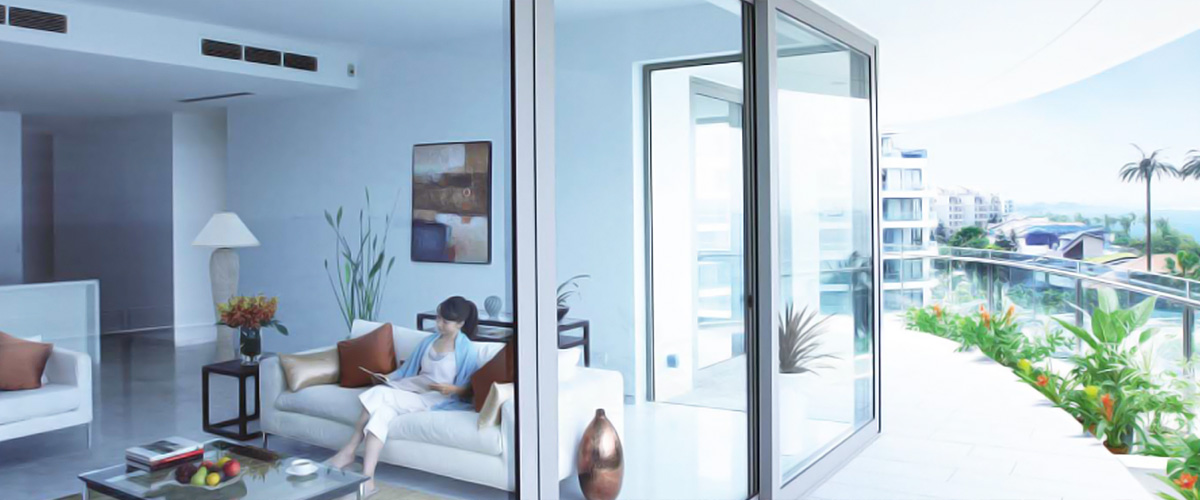 Hot property.
Cool interior.
Air Conditioners
Designed to complement any interior, Mitsubishi Electric's City Multi air conditioning system is a cost efficient, flexible solution for large residential buildings.
Those seeking personal space with utmost comfort and extraordinary views will soon be moving to The Coast at Sentosa Cove. It is the latest in waterfront living on Singapore's hottest resort getaway, Sentosa Island. The developer of these luxury condominiums has taken great care to provide the finest interior fixtures, including air conditioners by Mitsubishi Electric. Reputation alone would have made the City Multi system the apparent choice for precise climate control. However, it was the flexibility of the system that the developer valued most, Mitsubishi Electric provided 1160 indoor units for 249 residences. Many of the units were specially designed to fit the unique dimensions of The Coast's residences.
The City Multi system includes a wide range of innovative air conditioning solutions for residential and commercial buildings. Some configurations allow for centralized control of operation time, temperature and air flow of individual units. All systems provide flexible installation and design, and optimum levels of energy efficiency, thanks to Mitsubishi Electric's advanced inverter technology. Where quality of life is the primary concern, Mitsubishi Electric is the cool favorite.